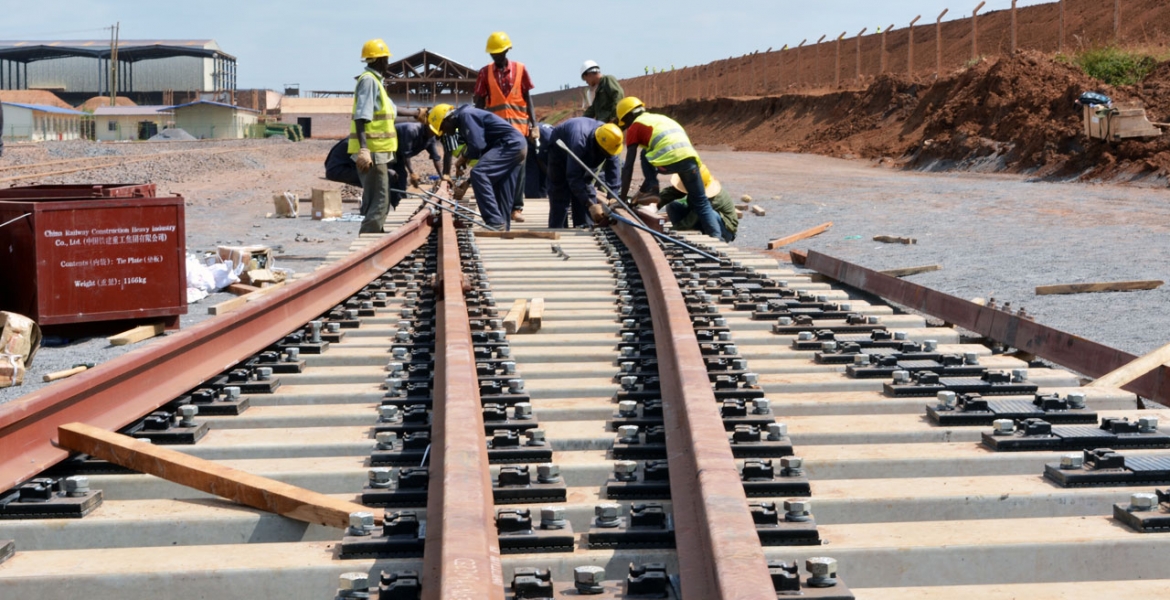 Kenya and Uganda have re-affirmed their commitment to having the ongoing construction of the Standard Gauge Railway (SGR) line reach Kampala.
In a joint press briefing, Uganda Minister for Works and Transport Monica Azuba Ntege and Kenya's Cabinet Secretary for Transport James Macharia said that the two countries were still committed to having the rail line extended from Kisumu to Kampala, Uganda as had earlier been agreed.
"The bank [Exim] has emphasized the need for joint development of the SGR together with the government of Kenya to achieve viability; in particular the synchronization of the construction timelines of Naivasha-Kisumu-Malaba in Kenya and Malaba-Kampala in Uganda," said the ministers in a statement.
Uganda, during the communication, pledged that most of its goods will be ferried through the rail to Mombasa port, as well as those from Mombasa port to Uganda.
"The Republic of Uganda has committed to ensure that at least 80 per cent of all cargo destined for Uganda will be transported by the SGR. The details of the mechanisms will be discussed."
The SGR is in its second phase of construction from Nairobi to Naivasha, with the first phase from Mombasa to Nairobi already operating after the launch by President Uhuru Kenyatta late last month.