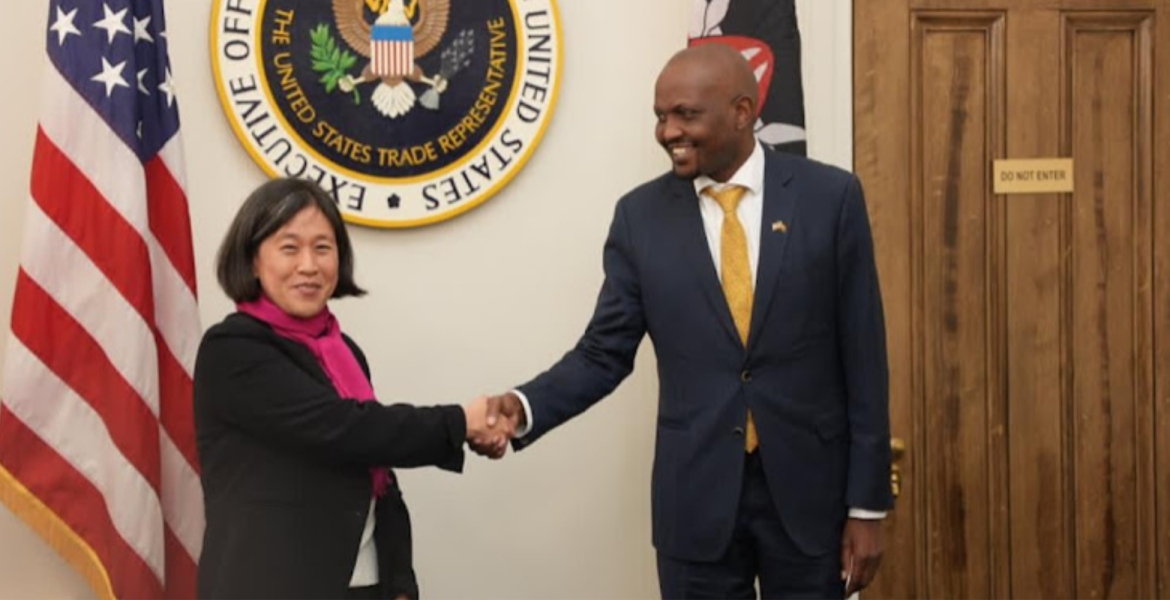 US President Biden's administration has included the proposed bilateral trade pact with Kenya in its 2023 agenda.
In the 2023 Trade Policy to Congress on March 1st, the Office of the United States Trade Representative said it expects to "make rapid progress" in negotiating 11 pillars of the proposed US-Kenya Strategic Trade and Investment Partnership (STIP).
"In 2022, we kicked off ambitious initiatives with Taiwan and Kenya to deepen our trade and economic relationships with both partners, and we aim to make rapid progress on both initiatives in 2023," US Trade Representative Katherine Tai's office wrote in the 2023 Trade Policy to Congress.
"The STIP builds on our cooperation to date and will pursue enhanced engagement leading to high standard commitments in a wide range of areas with a view to increasing investment, promoting sustainable and inclusive economic growth, benefiting workers, consumers, and businesses (including micro-, small-, and medium-sized enterprises) and supporting African regional economic integration."
Trade representatives from both nations held the first round of conceptual discussions in Washington, DC, between February 6th and 10th.
The negotiating teams are expected to develop a roadmap for enhanced engagement on 11 pillars including agriculture, anti-corruption, digital economy, environment, climate change, transparency, good regulatory practices, MSMEs, workers' rights, and youth and women participation.
"The Biden Administration also views this approach as one to be built upon to include other areas of mutual interest and to serve as a model for engagement with other willing countries on the African continent," Tai added in the report.
Kenya is keen to ink a trade deal with the US ahead of the expiry of the Africa Growth and Opportunity Act (Agoa) in September 2025. AGOA gives Kenya and 40 other sub-Saharan African countries duty-free and quota0-free access to the US market for over 6,000 products.
Kenya's exports to the US grew by 47 percent to Sh38.8 billion in the first half of 2022, surpassing Uganda to become the largest market for Kenyan goods, according to figures from Kenya National Bureau of Statistics.