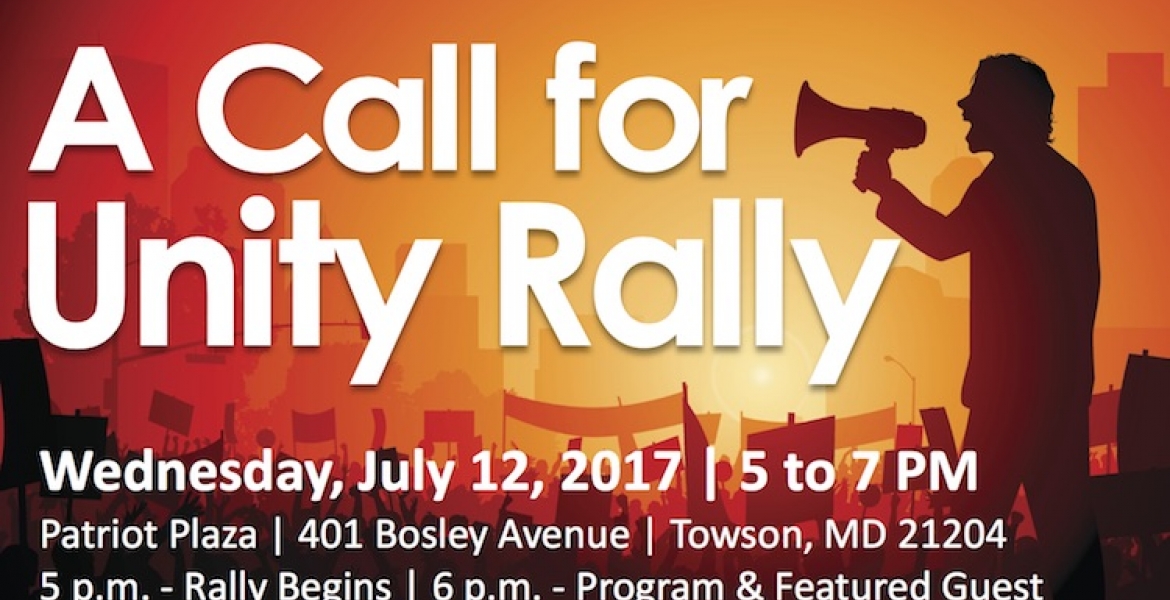 As a follow-up to Baltimore County Executive Kevin Kamanetz at the Saturday Kenyan Family Day event for the Kenyan community to be involved in the fight for immigration reform and social justice, his office is inviting Kenyans to "A Call for Unity Rally" in Towson on Wednesday, July 12 from 5pm to 7pm.
Kevin Kamenetz will host a regional rally that aims to bring awareness to the ongoing importance of diversity and eradicating discrimination and hatred in communities in Baltimore County and across the nation. He will recognize Khizr Khan with a special citation for using his voice to stand up and speak out for the Constitutional rights of immigrant communities. Kamenetz will also proclaim July 12 as Unity Day in Baltimore County.
Khizr Khan is a Gold Star family member who gained prominence during last year's presidential election cycle for his strong  rebuke of Donald Trump's anti-immigrant rhetoric.
Host: Baltimore County Executive Kevin Kamenetz
Featured Speaker: Khizr Khan
Other speakers will include Muhammad Jameel (Baltimore County Human Relations Commission Member), Members of various faith, cultural and community-based groups, and DJ Darryl Bass.
Date/Time: Wednesday, July 12 from 5pm to 7pm
Venue: Patriot Plaza, 401 Bosley Avenue, Towson MD 21204
For more information please contact: Stacie Burgess: 410-887-4977 (office), 443-465-0043 (cell), sburgess@baltimorecountymd.gov