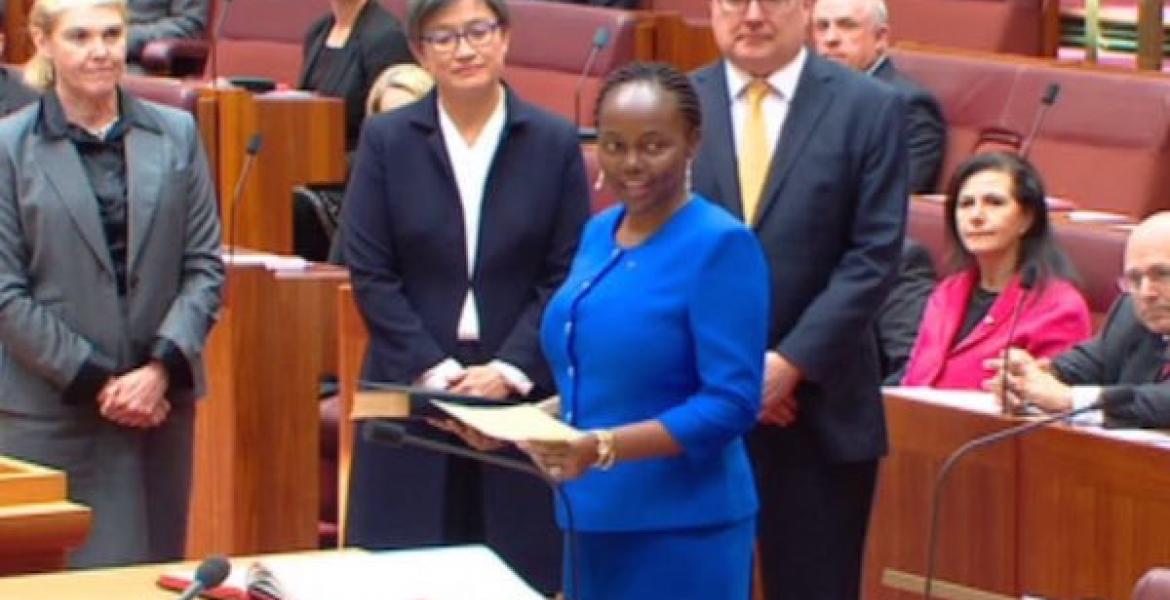 Kenyan-born Lucy Gichuhi has been sworn-in as a senator in Australia, becoming the first black member of the Senate.
Lucy, who is now officially the Senator for South Australia, was sworn-in on Tuesday following the resignation of former senator Bob Day, and a special election recount.
'I am honoured and humbled to be sworn in today as the first-ever person of black African descent in the Australian parliament. "I thank God, my husband and daughters, my father and all other friends, family and supporters for your encouragement, and sharing the vision we hold to unite Australia as one," Senator Gichuhi wrote on her Facebook page..
Born in Mathira, Nyeri County, Senator Gichuhi migrated to Australia in 1999 with her husband and their three children. She became a naturalized Australian citizen in 2001. She received her Bachelor of Law from the University of South Australia in 2015 and has been volunteering as a lawyer with the Women's Legal Service in Adelaide.