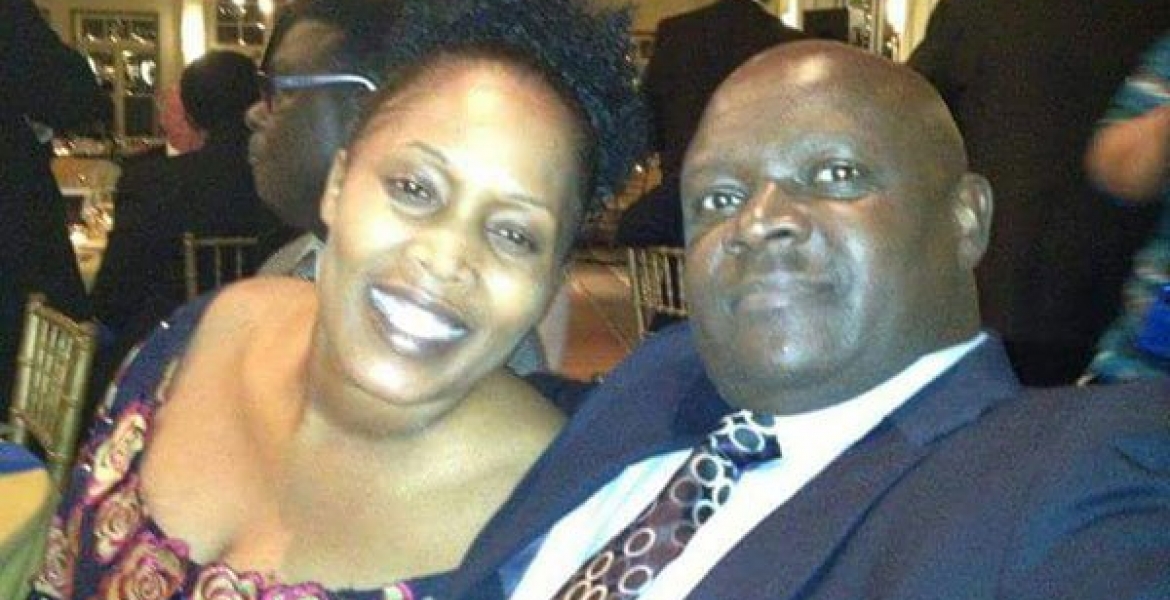 A Kenyan couple found dead inside their Jersey City, New Jersey home on Monday morning had a history of marital problems, neighbors say.
Lydiah Okongo, 40, and her husband, 51-year-old Henry Okongo, were found dead of gunshot wounds inside the couple's residence located at 2 Mina Drive at around 8:45am on Monday.  
Authorities say Lydiah's body was found on the first floor of the house, and that she suffered multiple gunshot wounds to her head and torso. Henry's body was found in the basement, with a single gunshot wound to his head. Police say they recovered a gun near Henry's body, and believe Henry shot his wife several times before heading down the basement and turning the gun on himself. The couple's two children, a 3-year-old boy and a 1-year-old girl were found in the house unharmed.
Kenyans in the Jersey City area who know the couple well have told Dainly Nation's Chris Wamalwa that the couple had a history of marital problems and suspect the deaths were caused by domestic violence. Most of us who knew the couple very well know that they have had a tough marriage," Dr George Omburo, an elder at a Seventh Day Adventist (SDA) church where the couple worshipped to Wamalwa.
"They quarreled a lot and they would separate for long periods only to come together again," he added. Dr Omburo also said that the couple's neighbors reported having heard a quarrel inside the house on Sunday night.
Henry moved to the United States nearly 20 years ago and operated a laundromat in the city while Lydiah worked as a nurse.