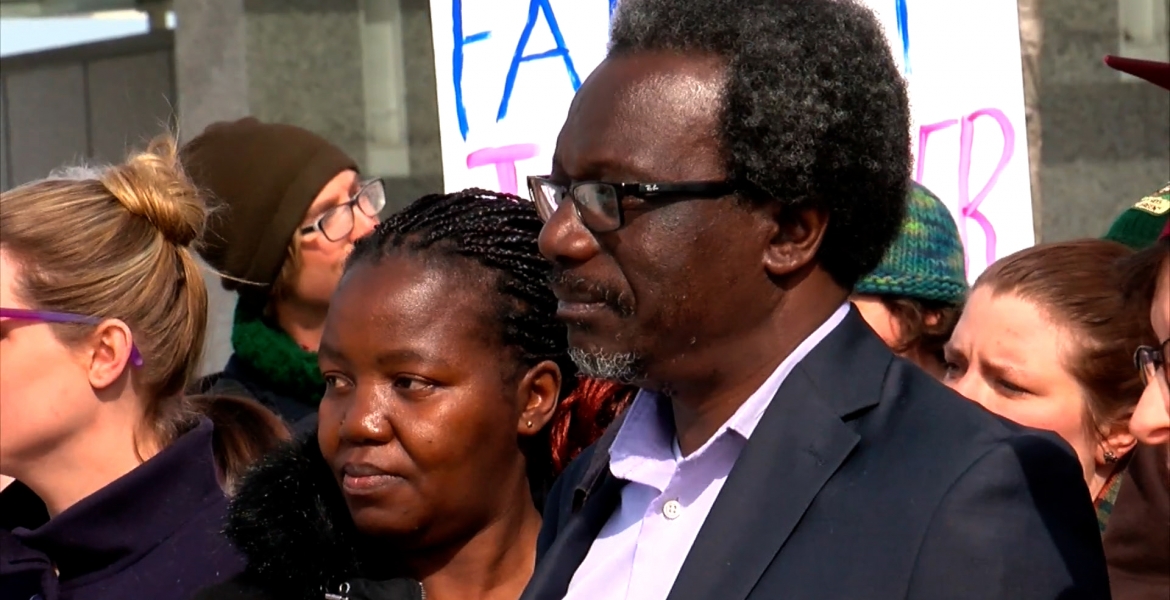 A university professor is set to be deported to Kenya after living more than two decades in the United States.
Dr Mzenga Aggrey Wanyama, a relative of Devolution Cabinet Secretary Eugene Wamalwa and who has been teaching at Augsburg University in Minneapolis, Minnesota, is set to be deported to Kenya after his appeal for political asylum was rejected.
Dr Wanyama has been living in the US with his wife, Mary Namalwa Mzenga for 25 years.
"Well, what can I do? If they want me to buy my own ticket, I will do that," he told the Minneapolis-based Star Tribune newspaper on Thursday.
On Friday, the scholar and his spouse held a meeting with officials of Immigration and Customs Enforcement (ICE) to review their case and discuss plans for deportation. He will report back to the immigration officials next month to plan for his deportation, even as Augsburg University mount pressure on immigration authorities to spare him.
In a statement on Friday, Minneapolis Mayor Jacob Frey said the Kenyan scholar has been a pillar in the community and the region.
"No president, no federal agency will deport Dr Wanyama without a fight from me, from our partners in the state and federal delegations, and from the thousands of people in Minneapolis who share our values," said Mr Frey.
Dr Wanyama travelled to the US in 1992 as a non-immigrant exchange visitor. His wife and children Billy Levin Mzenga, 30, and Billy Masibai Mzenga, 26 followed him in 1995. Levin and Masibai are, however, protected from deportation under the Deferred Action for Childhood Arrivals (DACA) program. Their third son,19, who is currently attending the University of Minnesota, was born in the US and is a citizen by birth.
After his visa expired in 2005, Dr Wanyama applied for asylum, arguing that he would be persecuted in Kenya over an article he wrote in The Standard newspaper in 2004 castigating retired President Mwai Kibaki's administration and praising Kibaki's rival, Raila Odinga.
After hearing Wanyama's case against his deportation, the court found that his testimony was credible to establish a subjective fear of persecution, but the judge ruled that the scholar failed to show an objectively reasonable fear of future persecution.
Augsburg University president Paul Pribbenow has joined supporters who fear that Wanyama is being unfairly targeted for deportation despite his many years as a professor and crime-free life in the US.
"Dr Wanyama is a role model for the professional aspirations and accomplishments of future leaders in our city and country," Pribbenow told the Star Tribune, adding that "we strongly stand behind him and believe he should be able to stay in the US."