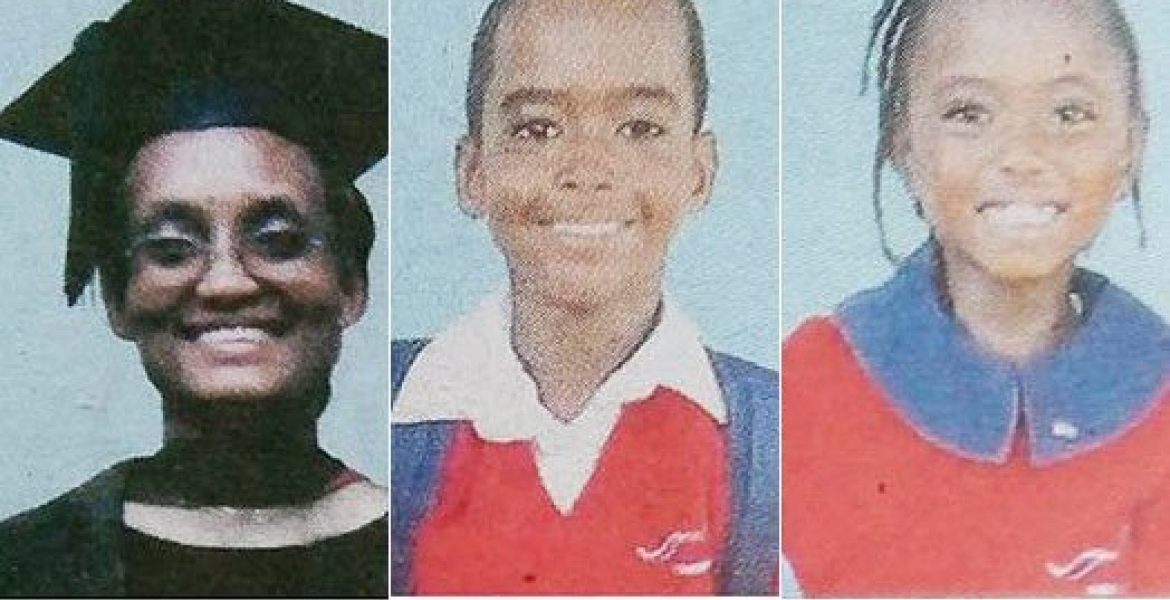 A Kenyan mother and her two children who perished after their house caught fire under mysterious circumstances in Canberra, Australia last month were laid to rest on Friday in an emotional sendoff.
The remains of 45-year-old Anne Wachera Muhoro, her son Ezvin (8) and her daughter Furaha (5)were retrieved by firefighters from their house in Bonner on February 19th, following a suspected arson.
Ezvin and Furaha were fare-welled alongside their mother in a private burial ceremony held at the Norwood Park Crematorium in Gungahlin on Friday morning. The funeral was attended by family and members of the community.
Ms Muhoro's estranged husband, who declined to be named, described his two kids as "playful" and "cheerful", if not a little bit shy.
"Ezvin travelled around the world in 2012. He liked Hong Kong, Singapore and Malaysia. He said he always wanted to go back there."
"[The ceremony] was nice but memories are so strong, They will be greatly missed," he said.
Some of the family members attending the funeral traveled all the way from Kenya.
Police are still investigating the circumstances surrounding the death of the three and are waiting for results of autopsy and other tests carried on their remains.
Detectives handling the case have appealed to anyone with information that might help in the investigations to come forward. Police said a camera footage taken from the estate between midnight of Sunday, February 18th and 8.45 am Monday, could be of great help.
Ms Muhoro had been working as a software engineer in Canberra and was set to attend a child custody hearing on the day of her death at the Family Court, but failed to show up.
Her estranged husband had moved to court seeking custody of their children. One suspect was apprehended the day after the fire, but was later released.
In 2011, a man identified as George Munene filed an online petition on a website (change.org) against Ms Muhoro, accusing her of denying him a 50/50 child custody of their son, Ezvin Munene Mugera.
"Custody battles are rife and allegations of domestic violence have been misused (by a few women) to gain an upper hand in custody and property settlement battles," George said in the brief petition.
He further lamented about losing his AUD0.6 million (Sh47.7 million) house to Ms Anne Wachera Muhoro.