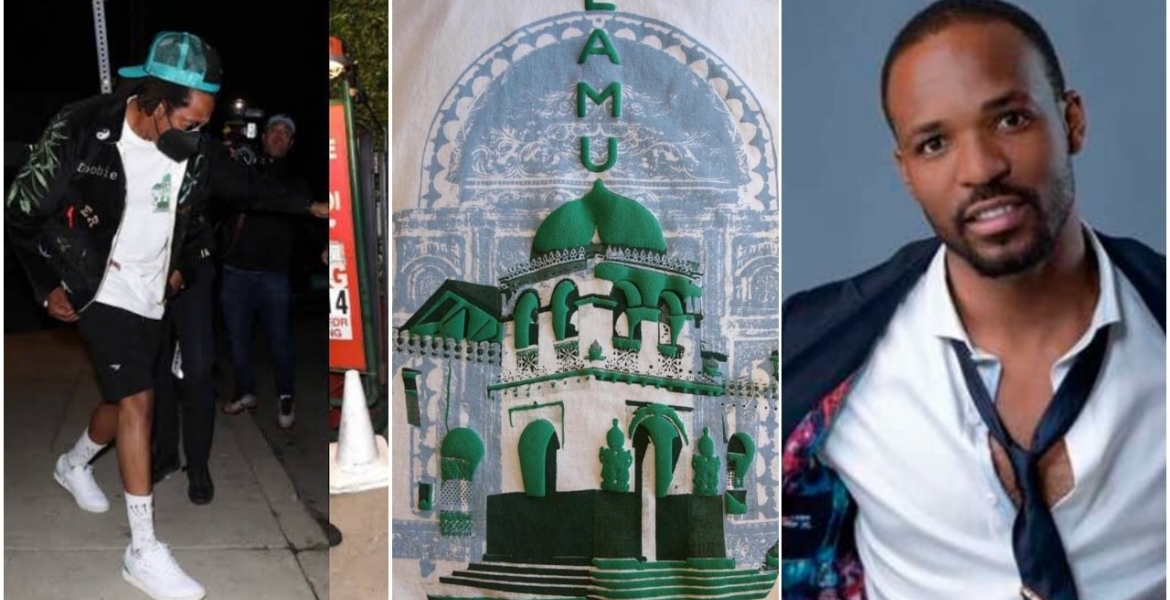 Leaders of the Riyadha Mosque and Islamic Centre in Lamu have demanded an apology from a US-based Kenyan designer for misusing the mosque's portrait.
This comes days after US singer and businessman Jay Z was spotted exiting a restaurant in California last week donning a T-shirt bearing the image of the iconic mosque.
The T-shirt was designed by US-based Kenyan designer Zeddie Lukoye of Blkburd Genes, a company that has been on a mission to educate people around the world about history, nature, and current affairs. 
"You cannot associate a religious minaret with worldly things. You print a T-shirt with a logo that might end up in clubs and bars," Riyadha Mosque Secretary-General Abubakar Badawy said in a letter to Lukoye.
Abubakar cited a Facebook post showing a man wearing the T-Shirt with the mosque's image while performing in a bar, adding that an 'endorsement' by a celebrity like Jay-Z is not an honor for the establishment.
"We don't consider this an honor, nor a privilege, for the historical mosque and its Founder Habib Swaleh for its imagery to be portrayed in such a way. Bars and clubs are an affront to the spiritual respect and dignity of the mosque, its founder, to the congregation, and the general Muslim community within and outside Lamu," he said.
"We therefore politely request you to show respect for the mosque by removing our Mosque's portrait on the shirt, to show us that you really do respect the people of Lamu and the Mosque."