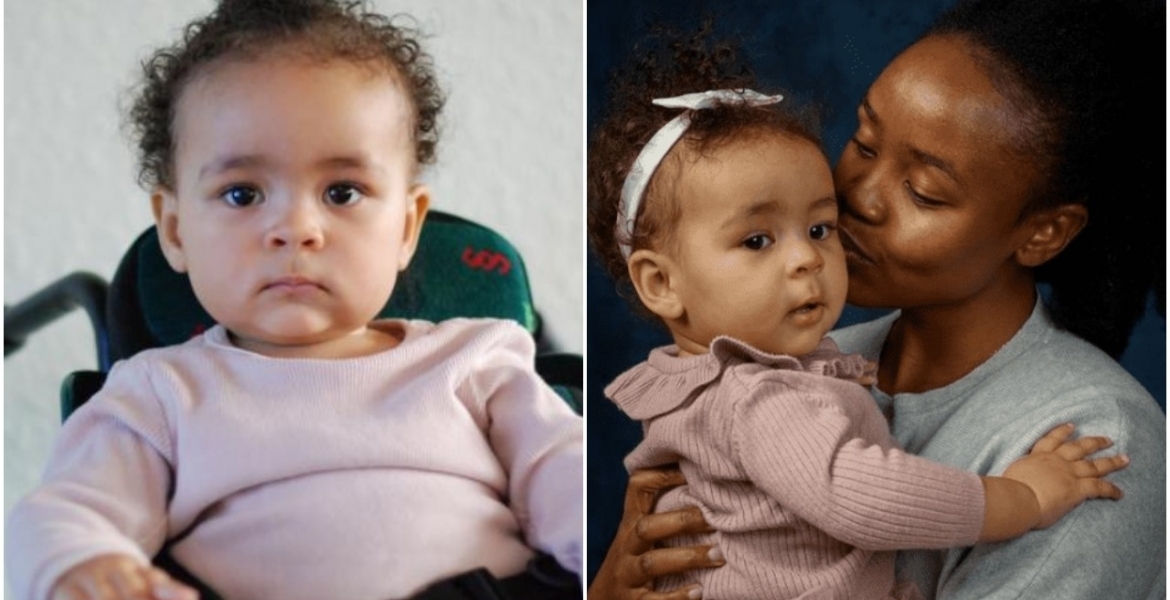 The family of an 18-month-old Kenyan-Danish girl who requires the world's most expensive drug to save her life can breathe a sigh of relief.
On Tuesday, the family announced they hit the target of raising $2.1 million (Sh230 million) to get the life-saving treatment for their daughter Ayah Lundt.
Ayah was diagnosed with a condition called spinal muscular atrophy and needs to undergo gene therapy called Zolgensma in the United States. At $2.1 million a dose, Zolgensma is the most expensive drug in the world.
Ayah is the daughter of Mary Kathure Mithika, a Kenyan-born woman living in Denmark. She is married to a Danish national and lives in Bornholm, an island in the Baltic sea.
In an interview with CNN in April, Mary said her second-born daughter was born a healthy baby but she later developed complications that affected her mobility, head stability, and hand movement.
The child was found to be suffering from spinal muscular atrophy when a medical specialist examined her.
In a statement posted on 'Little Ayah' Instagram page on Tuesday, the family said: "After 33 weeks of sleepless nights and tears, we are here!!! We want to thank God for bringing us this far, for blessing us immensely even when we fall short of His glory, for guiding us and getting us here. For health and wealth."
"To our family and friends. You were the very first to know, we requested your support, and you went all out for us, you fought for Ayah like your own, even when the world didn't know about SMA or couldn't fathom a single treatment could cost millions of dollars!! Thank you for standing with us and helping us create a network and a community!" 
The amount was raised through support groups in Kenya, Denmark, Europe, and the US. In April, Kenyan celebrities including Eric Omondi, Kwambox, Terence Creative, Dr. Ofweneke, MC Jessy, Betty Kyallo, Wahu Kagwi helped to raise more than Sh7 million in 24 hours through social media.