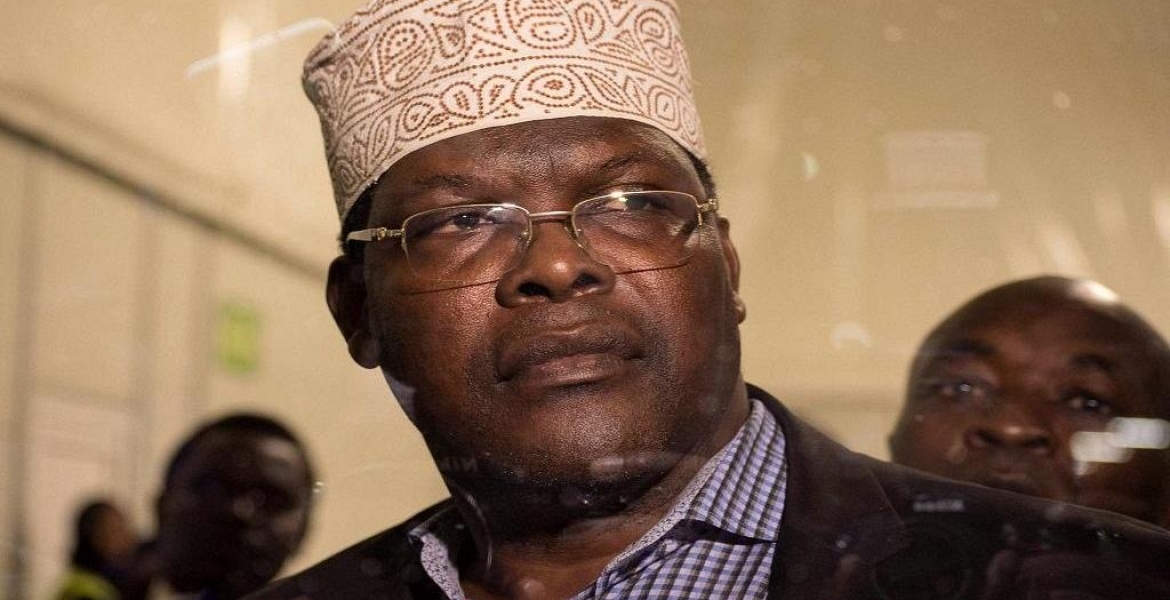 Interior Cabinet Secretary Fred Matiang'i has disclosed what Miguna Miguna needs to do to be allowed back into the country.
Miguna, a Kenyan-Canadian attorney, was deported in February 2018 following his arrest for participating in the mock swearing-in of ODM leader Raila Odinga as 'people's president'.
The Immigration Department later indicated that Miguna was illegally in the country, saying he renounced his Kenyan citizenship while acquiring a Canadian passport.
In 2018, High Court judge Chacha Mwita ruled that Miguna is a Kenyan citizen and that his birthright is not affected by him holding a Canadian passport. The judge added that Miguna's rights were violated when they deported him and awarded Sh7 million as compensation. 
Several court orders have since been issued directing the government to facilitate Miguna's return to Kenya but authorities have ignored these orders.
Speaking during an interview with NTV on Sunday, CS Matiang'i noted that Miguna only needs to fill out a one-page document for citizenship re-registration, which will allow him to return to the country.
"You have to fill a piece of paper so that you regain your Kenyan passport or citizenship. There's a judgment by the court on this matter which prescribed clearly how you regain your citizenship," said Matiang'i.
"When that gentleman (Miguna) was here, one of our senior counsels called me and asked if I can try and sort the citizenship for this man but I have no powers under the law, he himself said under the result of the ruling he will have to fill that piece of paper."
He insisted that Miguna lost his citizenship due to the requirements of the old constitution, which did not provide for dual citizenship.
"When the new constitution was enacted which provides for dual citizenship, a process on how to regain the citizenship was enacted in the act, you have to regain your citizenship if you lost it.  Over 300,000 Kenyans have regained their citizenship, the process is as simple as filling a one-page document," he said.
"We have opened immigration offices across the world even in Canada...what is it that's so difficult in filling this one-page piece of paper?"