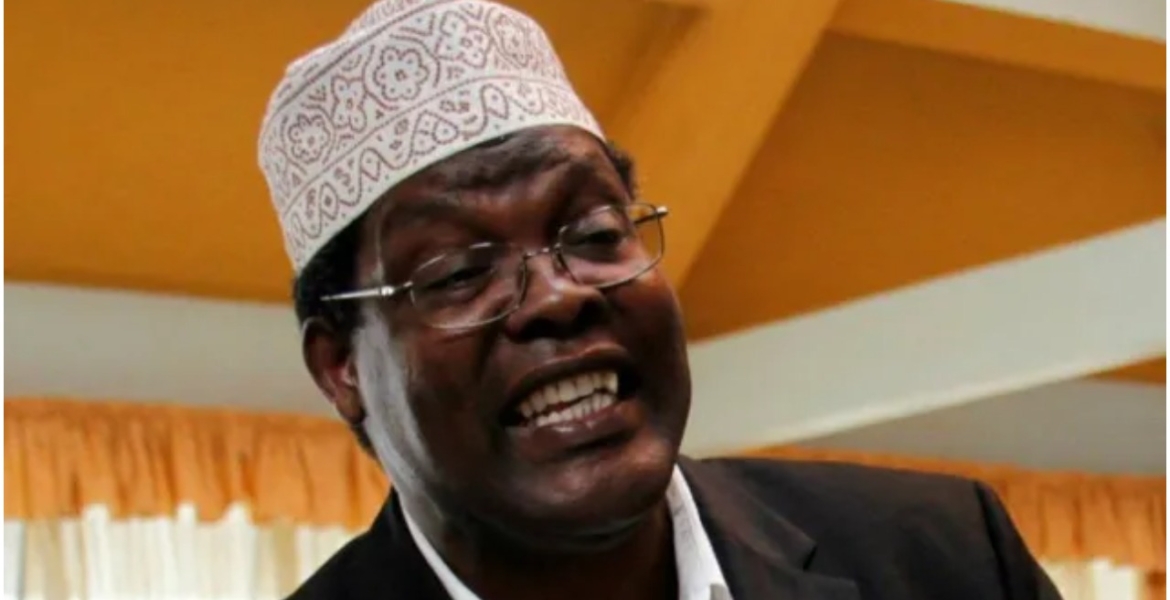 Kenyan-Canadian attorney Miguna Miguna has sued Interior CS Fred Matiang'i and PS Karanja Kibicho over his unlawful deportation from Kenya.
Miguna is seeking damages exceeding USD$15 million, according to suit papers filed at the Superior Court of Justice in Ontario, Canada, on Thursday. 
Other respondents in the case include System International Telemarketing (SITEL) Group, SITEL Operating Corporation, and Rifinitiv Limited.
Miguna, who was deported from Kenya four years ago, claims that the respondents were party to what he termed as malicious prosecution, unlawful detention, torture, assault and battery, racial profiling amongst other charges.
The suit further argues that despite Sitel Group and Refinitiv being large and sophisticated global conglomerates that had the resources, capacity, and opportunity to conduct due diligence about the information provided to them, "they intentionally or recklessly disregarded the truth and chose to widely circulate falsehoods about Miguna."
He further claims that the defendants worked in concert with agents of the Kenyan government and other entities to maliciously prosecute, profile, target, stigmatize, scandalize, defame and discriminate against him in what he described as a planned, deliberate, systematic and sophisticated manner using data and information "they either knew or ought to have known were false."
Miguna also accuses the defendants of selling and using his personal and private information, identity details, addresses, financial records and social media profiles without his consent and knowledge.
"The defendants are international, global and a sophisticated individuals and corporations with adequate human and technical resources and therefore they ought to have known that the actions, words, statements and activities they engaged in as described herein were unlawful, illegal, unconstitutional and injurious to the plaintiff but continued with their actions with reckless disregard to the truth and the plaintiff's rights," read the suit in part.
Miguna prayed that the case is tried in Toronto.
Miguna was deported to Canada in February 2018 following his arrest for taking part in the mock swearing-in of ODM leader Raila Odinga as 'people's president'. The Immigration Department later indicated that Miguna was illegally in the country, saying that he had renounced his Kenyan citizenship while acquiring a Canadian passport.
In 2018, Justice Chacha Mwita ruled that Miguna is a Kenyan citizen and that his birthright is not affected by him holding a Canadian passport. The judge added that Miguna's rights were violated when they deported him and awarded Sh7 million as compensation. 
Several court orders have since been issued directing the government to facilitate Miguna's return to Kenya but authorities have ignored these orders.