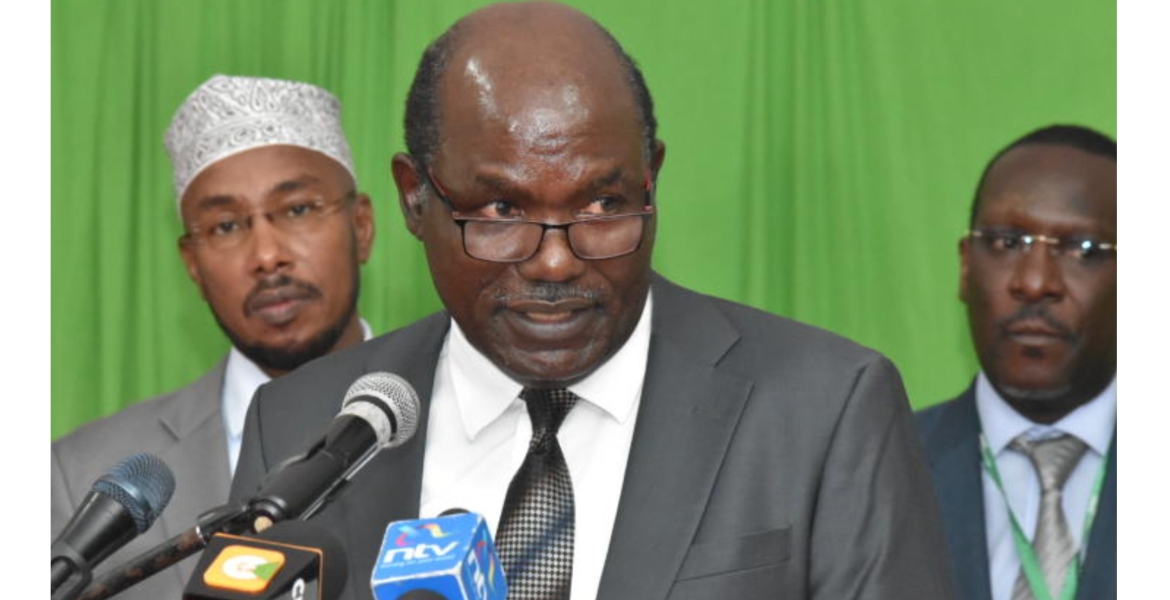 Independent Electoral and Boundaries Commission (IEBC) says 22,120,458 voters will participate in the August 9th general elections, a 12.79 percent rise compared to 19,611,423 in 2017.
IEBC Chairperson Wafula Chebukati made the announcement on Monday after receiving the final audit report of the voters' register from KPMG. He stated that 46,232 polling stations will be used during the elections.  
"In accordance with the Elections Act, the Commission will also submit the report to the National Assembly and the Senate," he stated.
49.12 percent of 22,120,458 voters are women while the number of male voters stand at 50.88 percent. A total of 246,265 deceased voters were removed from the register.
The audit further reveals that 10,444 (0.05 percent) of the registered voters are Kenyans living and working in the diaspora. 4,223 Kenyans abroad took part in the 2017 elections.
The diaspora voters are registered in 12 countries including the United States, United Kingdom, Qatar, Germany, South Africa, Tanzania, Uganda, Rwanda, Burundi, South Sudan, United Arab Emirates (UAE), and Canada.
The prisons registered 7,483 voters, up from 5,182 in 2017.
IEBC CEO Marjan Hussein said the commission will use a digital voter register in the upcoming elections in order to reduce malpractices.
"This will reduce cases of people voting for people who did not appear to vote," Marjan said.
He added that the commission is adequately prepared to conduct the election and will deploy 60,000 Kenya Integrated Election Management System (KIEMS) kits.