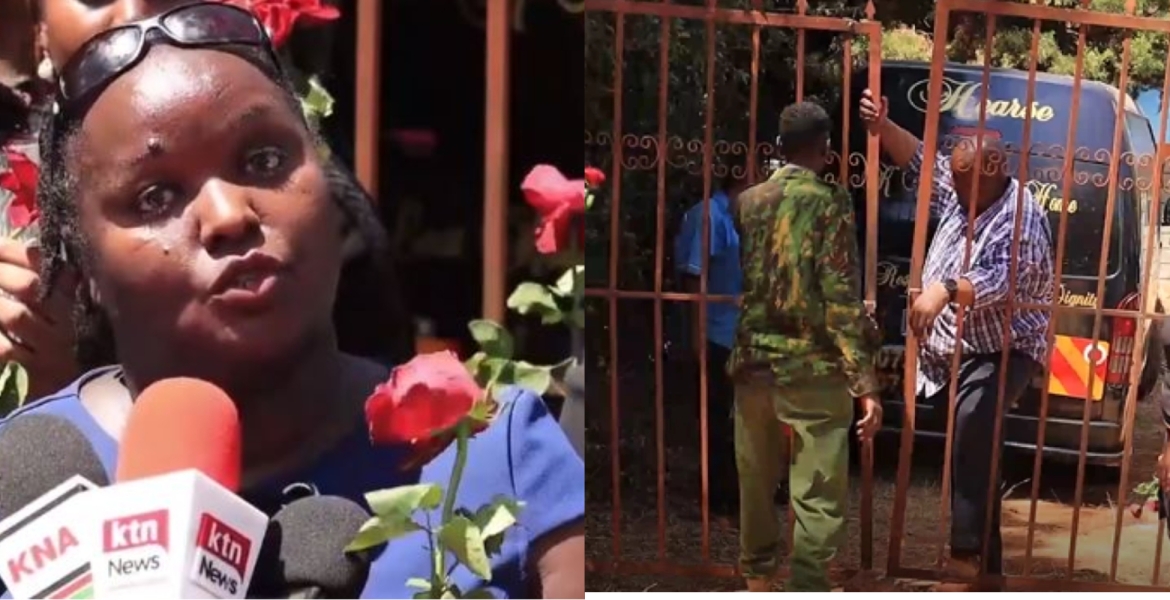 Drama unfolded at St. Mary's village in Kiharu, Murang'a County on Saturday after a woman who traveled from the United Kingdom was blocked from attending the funeral of a man she claimed was her husband.
Jane Kasunta arrived at the home of the late George Karanja in the company of her two children aged 12 and 2, close family members and friends but they were not allowed to get into the compound.
Though she admits she was not legally married to the deceased, Kasunta said she has lived with him in the UK for the past 17 years and that he is the biological father of her kids.
She added that Karanja died from cancer and wished to be buried in the UK but his family insisted that his body be repatriated.
"He had told me he would wish to be buried in the UK but his family was of a different opinion which I did not object," Kasunta told reporters outside Karanja's home.
"When my partner died, we did not have any issues. In fact, he held and squeezed my hand and told me 'look after my children'".
Kasunta said there were no issues throughout the burial preparations and she was shocked when she was denied access to the home by Karanja's brother, who manned the gate throughout the burial ceremony.
"I don't know why I was barred from attending the funeral of my partner and father to my children, but maybe his family has reasons best known to them," she said. "I have friends who had paid for air tickets to come for the burial but they were also locked outside."
After a tussle, Kasunta's 12-year-old son was allowed to attend the burial. "My other son is two years old and he could not go by himself so he stayed with me," she added.