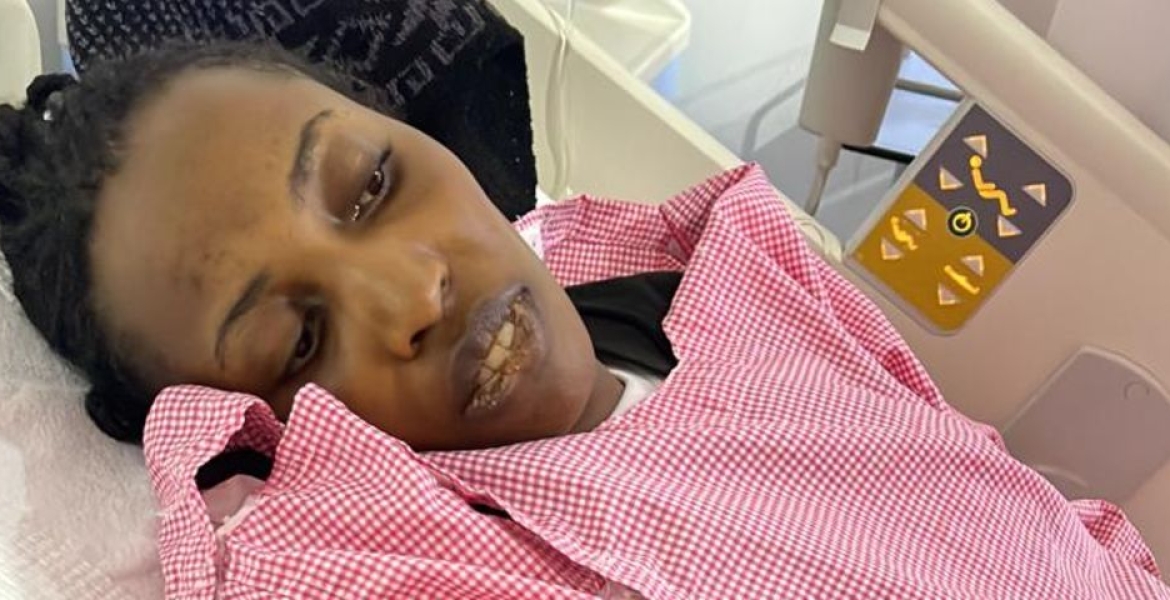 The family of a Kenyan woman who is fighting for her life in Saudi Arabia is appealing for the government's assistance to bring her back home.
Lucy Wambui, 30, was reportedly admitted to the hospital three weeks ago after suffering from a stomach ailment and has since undergone three operations, according to the family.
In a one-minute video circulated on social media, a seemingly emaciated Wambui can be seen vomiting while lying on a hospital bed.
Determined to improve her family's standard of living, Wambui left her home in Matithi, Kiharu constituency, Murang'a County, to work as a house help in the Gulf state.
Her mother Margaret Njoki said her daughter was very healthy when she left the country in May but she fell sick towards the end of November this year.
The mother said efforts to repatriate her have proven futile since her employer is demanding a refund, claiming that she paid an agent Sh600,000 to acquire her services and is still owed Sh450,000 after deductions of the five months she has worked for the family.
"We are very concerned because if they are demanding compensation, we don't know if they will ask us to pay for the hospital bill too," Njoki told Nation.
Njoki said they have been to Nairobi to trace the agent's offices but they closed down while attempts to find help from the Saudi Arabian Embassy and the Ministry of Labor have been in vain.
Wambui's sister Monica Nyambura said all they want to have their sister back and they fear she could die there as there is no one to take care of her.
"We fear my sister Lucy will most likely be forced to continue working despite her poor health as the employer says she must recover her money spent on her," she said.
Her cousin Sarah Njeri said Wambui was only taken to hospital after family members sought help at the Saudi Arabian embassy in Nairobi.
She said her cousin was admitted to ICU for some days and that doctors said they could not find what she was suffering from.
"On Wednesday, last week, we were informed that she had regained consciousness and had been taken off the ICU," said Njeri.
 "She had informed us that she has issues with her digestive system and that her colon is inflamed but the last message we received from the employer is that she has breathing issues."