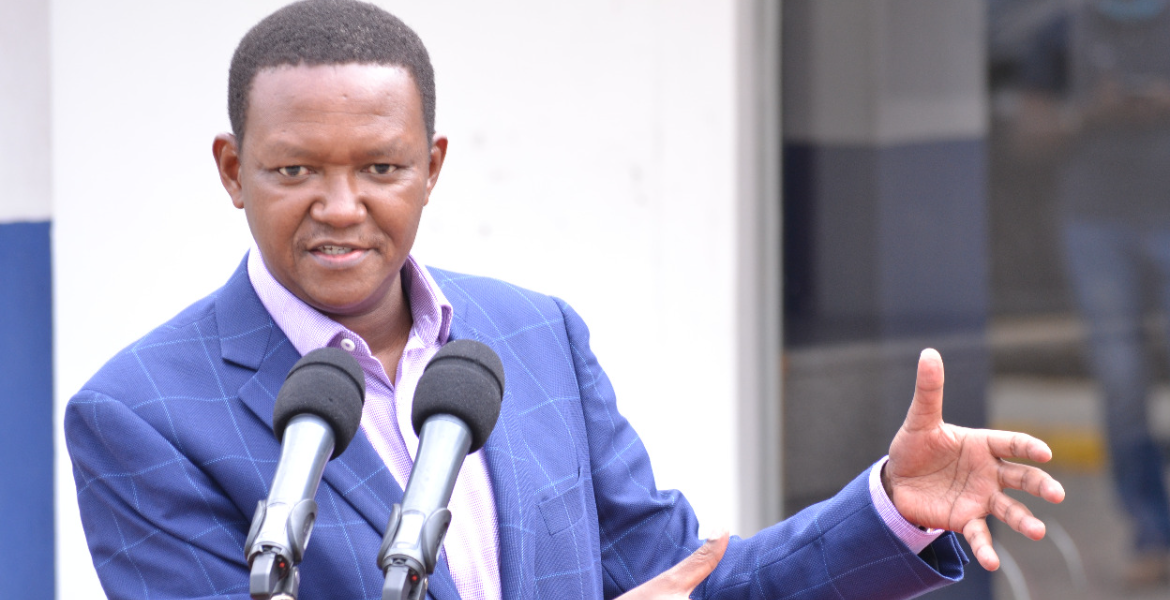 Foreign Affairs Cabinet Secretary Alfred Mutua
A report by a parliamentary committee has disclosed that the State Department for Diaspora Affairs evacuated 760 Kenyans from Sudan in April 2023, following brutal fighting that has displaced millions of people and killed more than 1000. 
The evacuation comes after weeks of fighting in Khartoum between the Sudanese army and the paramilitary Rapid Support Forces (RSF).  In the report issued by Departmental Committee on Defence, Intelligence and Foreign Relations, the Department for Diaspora Affairs said they have issued 3000 Kenyans in the Diaspora with the issuance of passports, IDs and birth certificates in the United States. The department has engaged Kenyans in Gaborone, Brussels, Rwanda, South Korea, Berlin, Riyadh, London and Washington DC. 
The report further indicated that the department has been allocated Sh1.3 billion against its required Sh 4.23 billion. The State Department is tasked with the promotion of constant engagement with Kenyans abroad. It also champions the protection of Kenya's diaspora rights among Kenyans in the diaspora. The state department is also tasked with harnessing more opportunities for Kenyans in Diaspora. 
Plans are underway within the department to create 70,000 international jobs starting next year. It is keen on identifying opportunities for international investments. Moreover, it pushes for the development of the Diaspora Emergency and Welfare Fund and Diaspora Information Management System (DIMS).