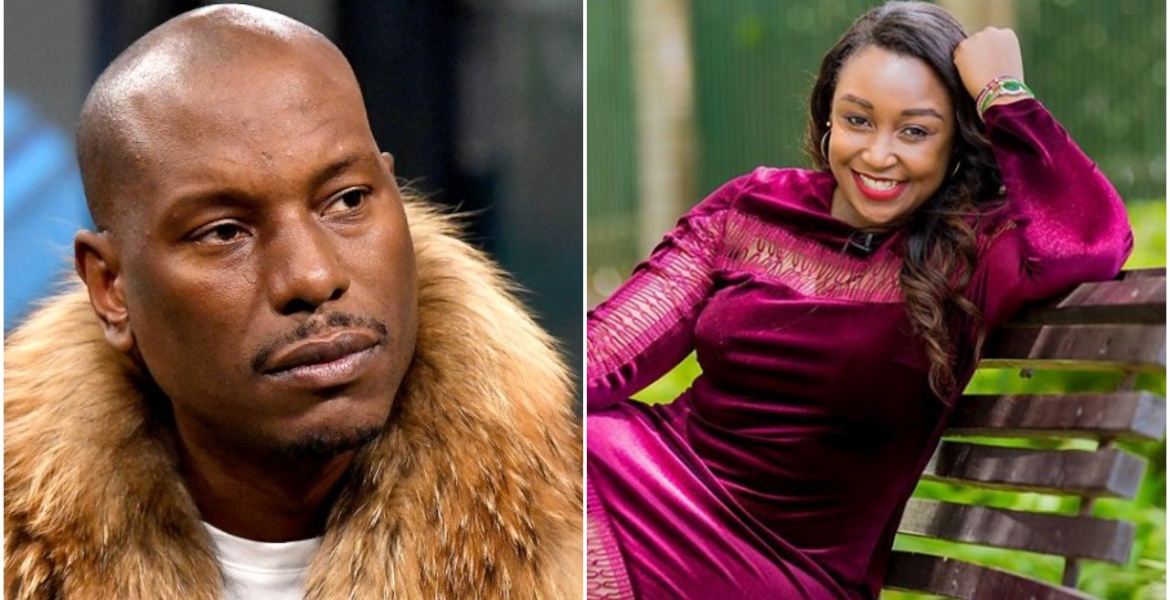 American actor Tyrese Gibson was forced to pull down an Instagram post after Kenyan media personality Betty Kyalo called him out for spreading false information about her failed marriage with Dennis Okari.
In the post, Tyrese shared two photos of Dennis Okari's wedding with Kyalo and his current wife Naomi Joy. He alluded that Naomi was the bridesmaid during Kyalo's wedding with Okari and later got married to the same man, describing her as a "monster." 
 "Hey friend, Wait! People you allow in as around your life will want your life. She was not okay seeing her friend's life flourish. A monster is a monster," Tyrese captioned the photos.
Kyalo commented on Tyrese's post, blasting the Fast and Furious actor for sharing false and inaccurate information. 
"I am that bride and that's my beautiful Maid of Honour who happens to be a very respected gospel artist in my country Kenya. She didn't do what you purport. Those are two different women," Kyalo replied.
She continued: "Please next time get your facts right. You are a respected personality and you owe it to yourself and your following to get facts right before tarnishing people's character."
Okari separated with Ms. Kyalo in October 2015, just six months after their much-publicized wedding.