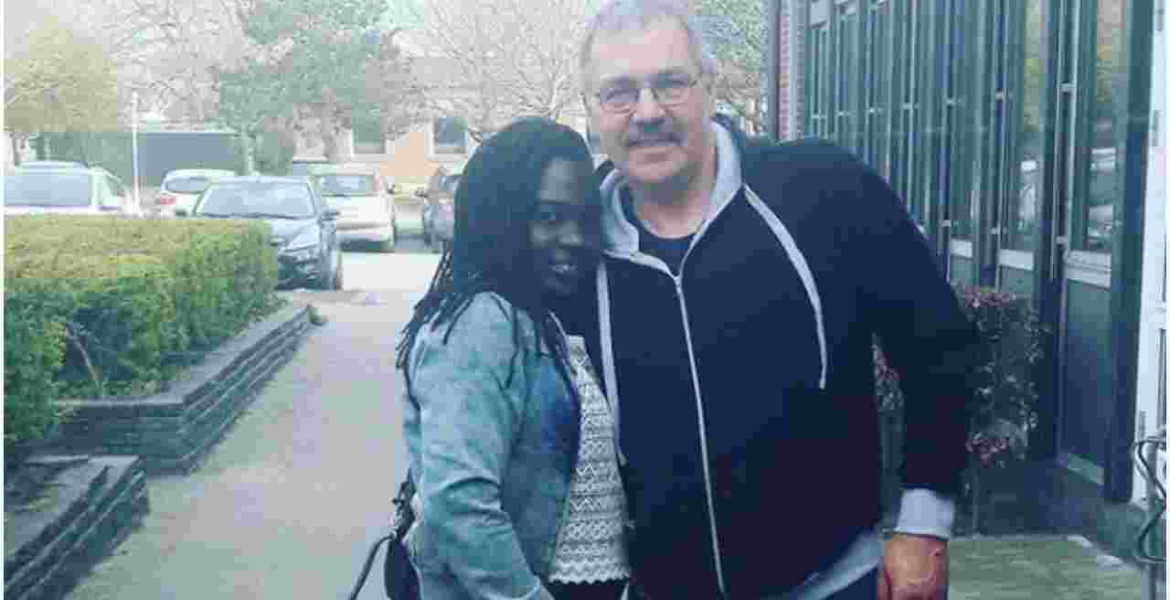 Kenyan singer Mwanaisha Abdalla, alias Nyota Ndogo, has reunited with her Danish husband weeks after he walked out on her.
Last month, Nyota publicly begged her husband Henning Nielsen to come back home after he left in April following an April Fool's Day prank gone wrong.
The Watu Na Viatu hit-maker is said to have pranked her husband by claiming that she was pregnant yet the two had not been together for three months, something that infuriated Nielsen.
"I never thought he would take this so seriously. I made the joke at 8 am and come 4 pm, I told him it was a joke but by that time he had taken it seriously. He has been silent on me since, something I had never foreseen happening in the last seven years we have been together as friends and as a couple," Nyota said.
"Please come back to me. I don't want your money, I'm crying for love. I found love in you and without you I will die single."
On Thursday, she posted a photo of herself and her husband holding each other and reiterated her love for him.
"Yenyewe niko na bwana msupu Sana. Nimemumiss kishenzi. Wanakuita babu lakini hujazaa na nyanya zao. I love you mpaka mbasi," she captioned the photo.
The two divorcees tied the knot in May 2016, eight years after Nyota separated from her former husband K-short. Both have grown-up children from previous marriages.