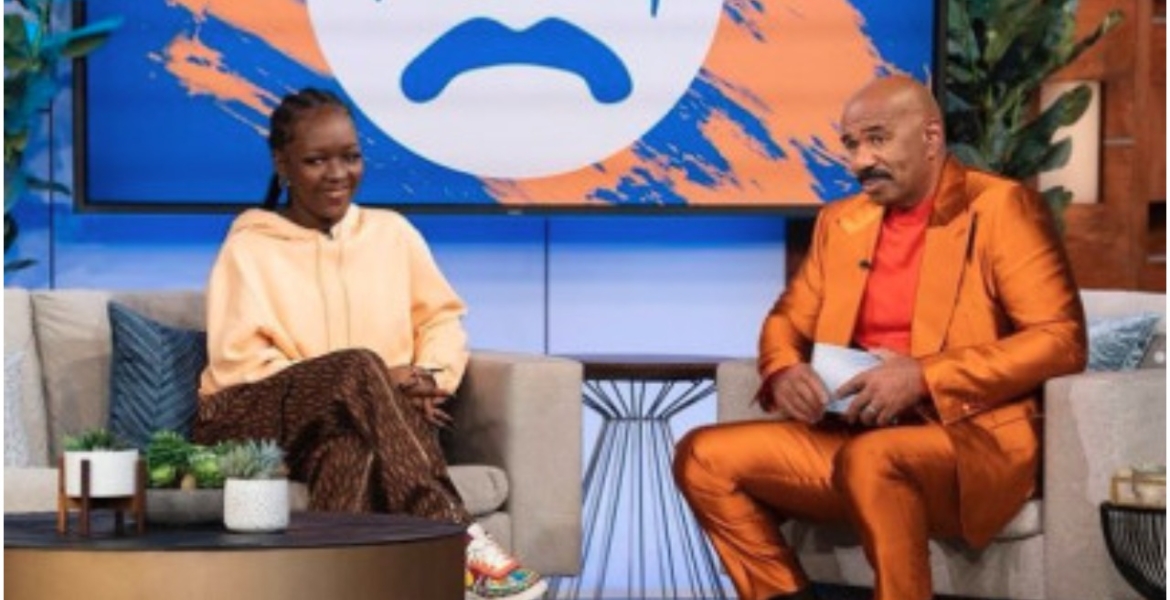 Celebrated American comedian and TV presenter Steve Harvey has pledged support for Kenyan internet sensation Elsa Majimbo.
Harvey, who spoke on his Facebook Watch show where he hosted Majimbo on Thursday, promised to help the 20-year-old comedienne in every way possible to advance her career.
"I'm going to adopt you as my niece, I will give you my phone number...I don't care what you need, if you need anything, you need a place to go, you need some help, you need some advice, you wanna talk to somebody, you call me. I'm serious, and I don't want to let anything happen to you," Harvey stated.
"Elsa you got an uncle in the United States, anytime you need something, Uncle Steve got you and I'm going to give you all the advice you want."
Harvey, 65, says the gesture is part of his aspiration to bridge the two worlds between Africans and African-Americans, adding that whenever he visits Africa he has never felt like a minority.
"…it's been one of my main goals to bridge the gap between Africa and African Americans. If you've never been you have to go, but you know what I love about it? It's the first time in my life that I wake up in the morning and I'm not a minority," said Harvey.
Majimbo became an overnight celebrity at the height of the Covid-19 global lockdowns in 2020 through her funny videos in which she shared satirical jokes while eating crisps. 
The Strathmore University alumnus has since been featured on international media platforms such as The Guardian, New York Times, CNN, BBC, Forbes, among others.
In November 2020, she won the prestigious E! People's Choice Awards in the African Social Star category. She also became a Fenty beauty ambassador, partnered with MAC, and appeared on Comedy Central.
Majimbo currently resides in the US after relocating from Kenya to South Africa over what she termed as "bullying" by Kenyans. She vowed never to return to Nairobi.
"I have faced a lot of bullying in Nairobi and when I say bullying people only think about the internet, but it has been my whole life. At the university, I chose my friends and the company I was in and it got easier," Majimbo said in an interview last year.
"But when I got to the internet it became as worse as it was in high school. I would mind my own business and sit inside the house in Nairobi. When I left for South Africa in February, I left and never went back to Kenya."