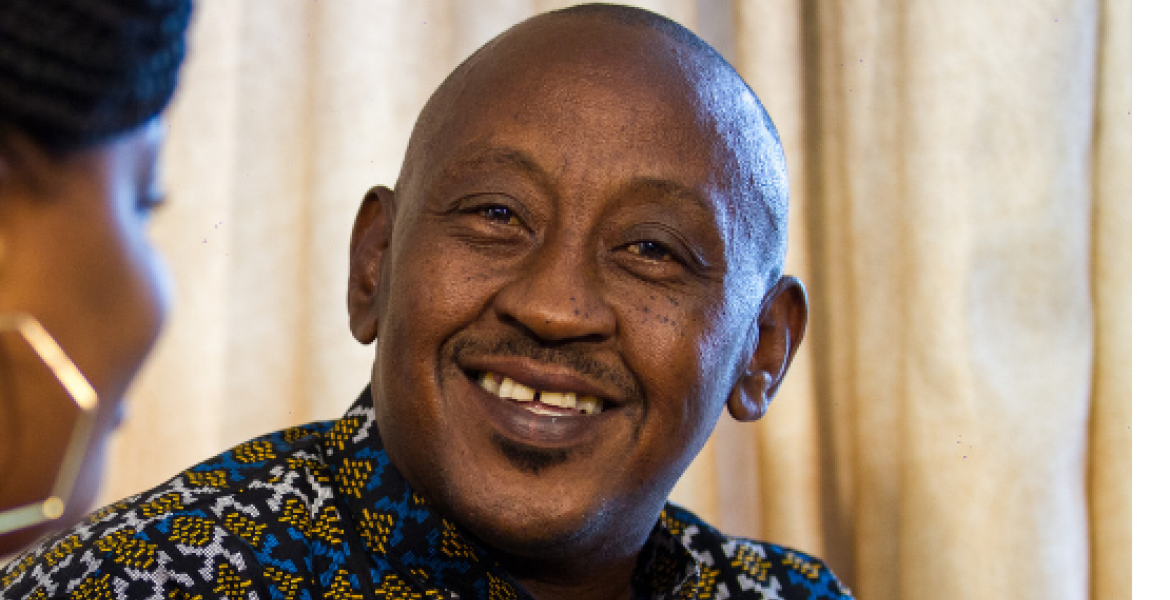 Popular Kenyan TV actor Gibson Mbugua Gathu is set to undergo a kidney transplant after President Kenyatta and other well-wishers came to his aid.
Gathu, best known for his role as a prosecutor on the long-running TV comedy programme 'Vioja Mahakamani', needed at least Sh6 million to undergo the procedure at Mediheal Hospital in Eldoret early next month.
On Saturday, family and friends held a fundraiser at Charter Hall in Nairobi where Gathu disclosed that President Kenyatta contributed Sh2 million towards his treatment.
"President Kenyatta who is a good friend did send his personal donation of Sh2 million. We as a family and the committee thank him for the support," Gathu told Nation.
Gathu, who has reportedly been ailing since 2020, said they almost hit the target after also receiving support from local artists and Kenyans in the diaspora.
"Dialysis is expensive. Your insurance cover gets exhausted and you start spending off your pocket. You know, insurance is limited. Every day you visit, the dialysis is from Sh10,000 and you have to go three times a week," Gathu said.
He added: "And they don't pay for the third. So that has forced me to dig into my pockets and that has drained family finances. So, I saw that if I get a transplant, my life will get back to normal and I will do my work."
The thespian divulged that most of the money raised will be spent on post-surgery care.
"Actually, the cost of surgery is not that expensive. What is expensive is the post-surgery care because those drugs are very expensive. The anti-rejection drugs are very expensive, and there is no use having a transplant while I can't get the drugs, which I'll consume for the rest of my life. That's why we need Sh6 million for the post-care," he added.
'Vioja Mahakamani', one of Kenya's pioneer comedy series, has been airing for over 25 years on Kenya Broadcasting Corporation (KBC).