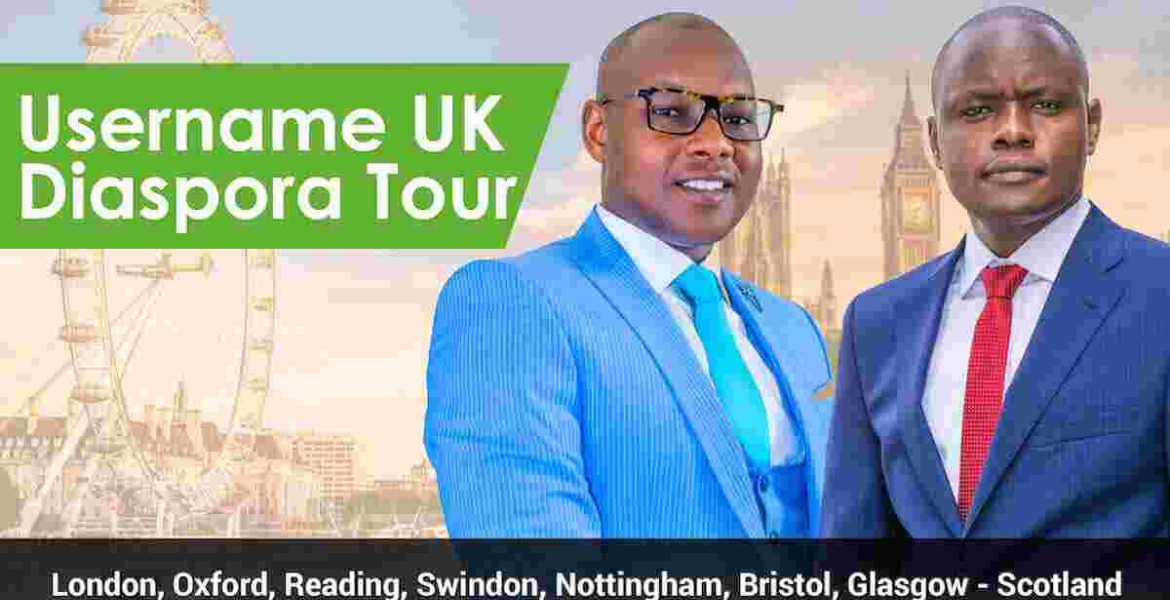 Have you been looking for affordable real estate investment opportunities in Kenya?
Our team from Username Investment Ltd, a leading real estate company in Kenya, is in the United Kingdom to help you get started on your land investment journey. Among the cities we will be visiting include London, Oxford, Reading, Bristol, Swindon, Nottingham and Glasgow as we showcase our affordable, strategic and value-added properties. Please see below itinerary for more details.
We will be glad to meet and interact with you.
Reasons Why You Should Invest with Username Investment Ltd.
Our prices are very affordable starting from £ 2,300 to £ 6,100.
The prices are inclusive of title processing fees, no hidden charges.
Title deed delivery -  we do all the paperwork for you and deliver title deeds within 6 months upon completion of payment.
We offer a flexible installment payment plan of up to 12 months.
When you invest with Username, you are assured of reaping capital gains. We have a research team that identifies places with high potential for growth near upcoming infrastructural developments such as highways, bypasses, railways, airports and cities.
Our properties are value-added — We ensure we have a perimeter fence, estate gate, internal access roads graded, borehole drilled and electricity installed making your property ready for immediate development.
With over 6,000 title deeds issued, you are assured that you are working with a trusted real estate investment partner.
We assign you a dedicated Relationship Manager who will walk with you all through your investment journey.
For more information, Call/WhatsApp +254 721 44 99 11 or email diaspora@username.co.ke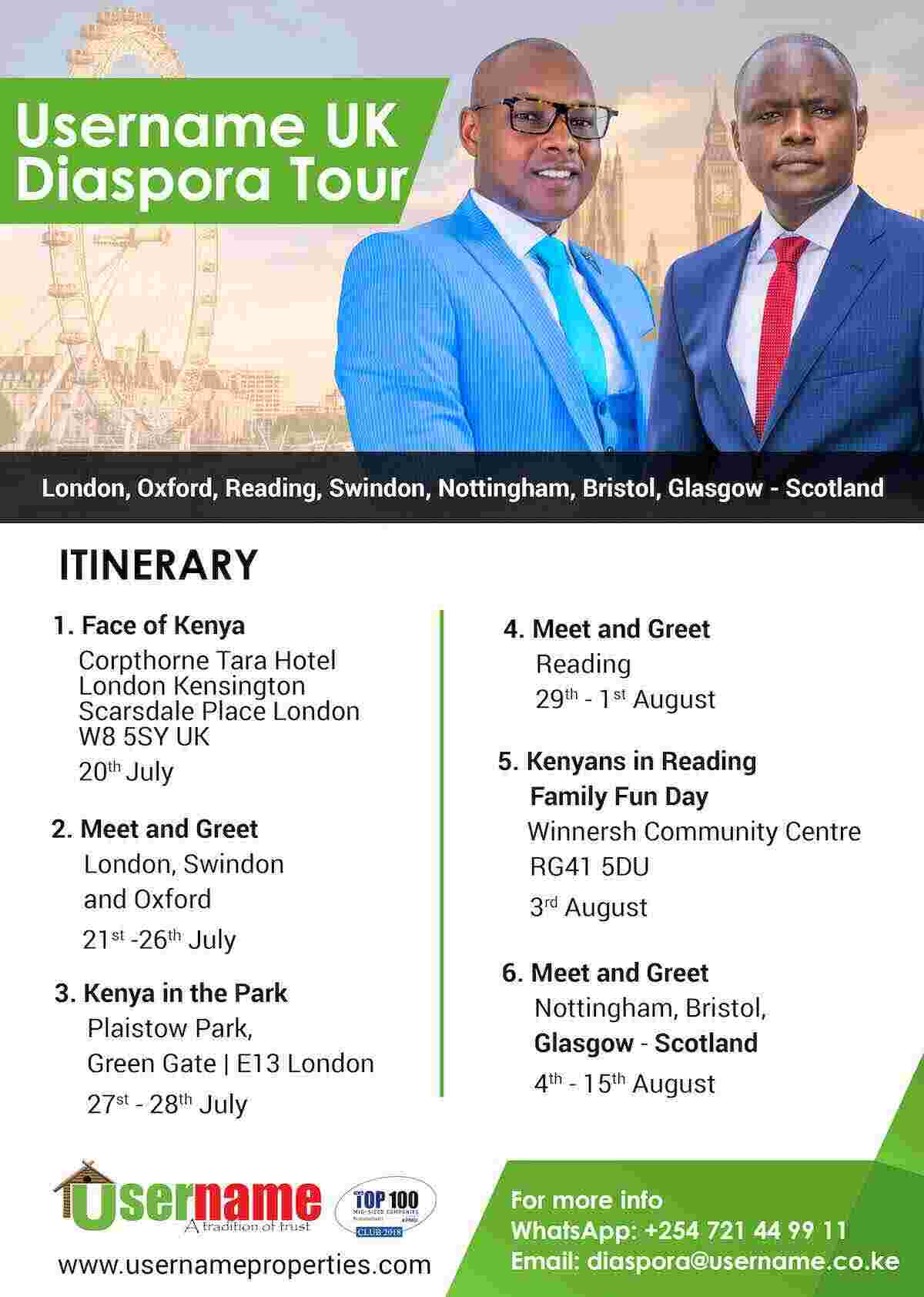 For more information, Call/WhatsApp +254 721 44 99 11 or email diaspora@username.co.ke