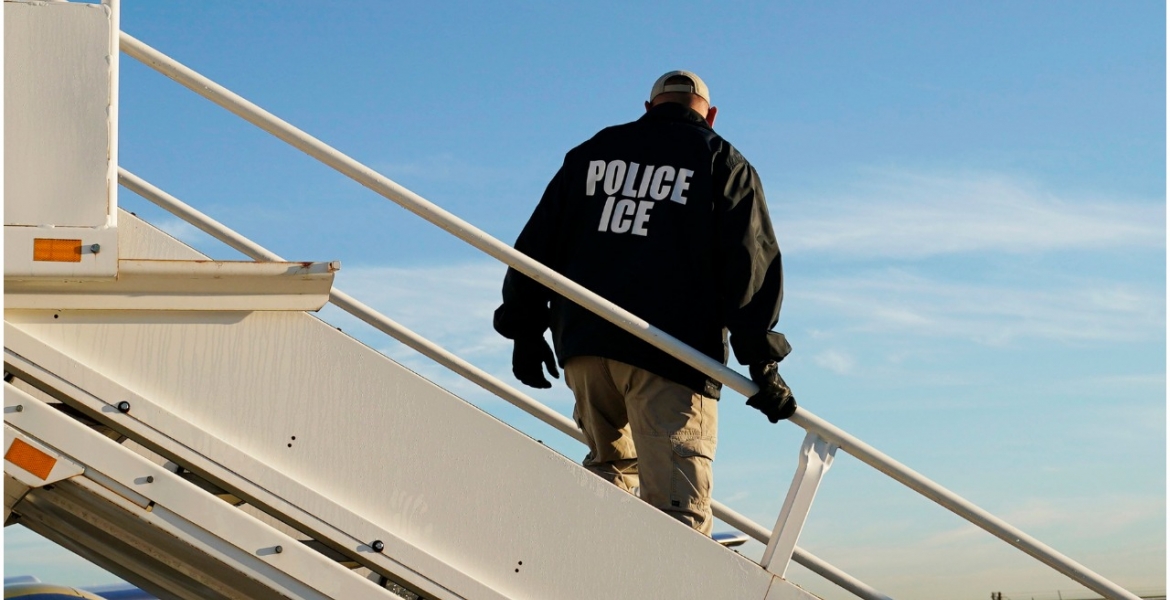 President Trump's administration has reportedly deported several African asylum seekers days before President-elect Joe Biden officially assumes power.
The Guardian reports that a plane carrying Africans deported from the US landed in Nairobi, Kenya on Friday morning.
The publication added that the Nairobi-bound flight left Louisiana on Thursday night and onboard were Kenyan, Somali and Ethiopian deportees. It is believed that the plane made a stopover in Sofia, Bulgaria for refueling.
It was reported that by the time of departure, there were 50 Somalis, two Ethiopians, and a Kenyan being held at the Alexandria Immigration and Customs Enforcement (ICE) detention center.
"Two buses were pictured alongside the plane, chartered from Omni Air International, which has supplied planes for previous ICE deportation flights. Witness at the Border reported that people in chains were seen boarding," The Guardian noted.
Upon arrival in Nairobi, the deportees were moved to commercial flights for transfer to other countries.
Reports indicate that another deportation flight could be heading to Africa on Tuesday, a day before President-elect Joe Biden is sworn-in.
Trump, who exits office on Wednesday, has intensified a clampdown on illegal immigrants ahead of the inauguration of Biden, who has promised a 100-day suspension of deportations.
Human rights activists have condemned the deportations that have increased in the past few months even as the COVID-19 pandemic continues to ravage the US. 
Some of the African deportees, especially those from countries experiencing political violence such as DRC and Cameroon, had open legal cases while others were not accorded a fair hearing by immigration judges, their lawyers, and advocacy groups claim.