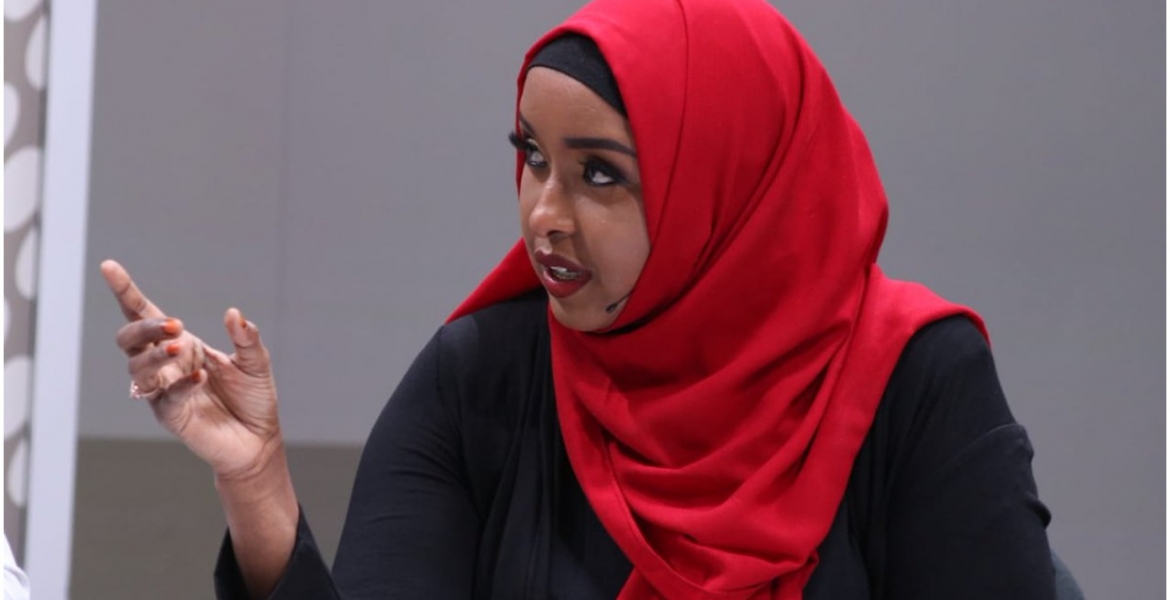 Kenyan journalist Jamila Mohamed has shared her experience in quarantine in Canada.
Jamila, a news anchor and managing editor at Citizen TV, traveled to Canada last week in the company of her 16-year-old son, who got a scholarship and admission to a college in the town of Victoria.
Upon arrival in Canada, the two were separated and placed under 14-day mandatory quarantine in line with the country's strict COVID-19 protocols.
"I understood the precautions and why this had to happen but still, it was painful to hug him knowing that I would not be able to do it again for 14 days. We said goodbye and went into our separate but adjacent rooms," Jamila recounted.
The two have been in quarantine in separate hotel rooms for the past six days and are not allowed to meet each other. They have been communicating through phone calls.
"So far so good, these four walls of my hotel room and I are BFFs now. It's clean, warm, and comfortable. My son next door is also coping well. We talk on the phone 10 times or more every day. He is always calling to remind me to pick my meal outside the door. Or to discuss meals we are not familiar with," added Jamila.
During their stay in quarantine, they are required to make daily updates on the Canadian government's Covid-19 monitoring app, giving information on how they feel and their body temperature.
Jamila says she spends most of her time doing light physical exercises in the room and taking online classes for a master's course she is studying for.
"Meals are provided three times a day at specific times and the food is left outside our rooms, a knock, and we have to count to 30 before opening the door, masked of course," she explained.
All travelers arriving in Canada are required to make plans for a 14-day quarantine period. Those who fail to do so risk a fine of up to $750,000, six months of jail time, and/or being found inadmissible, removed from Canada, and banned from entering for one year.