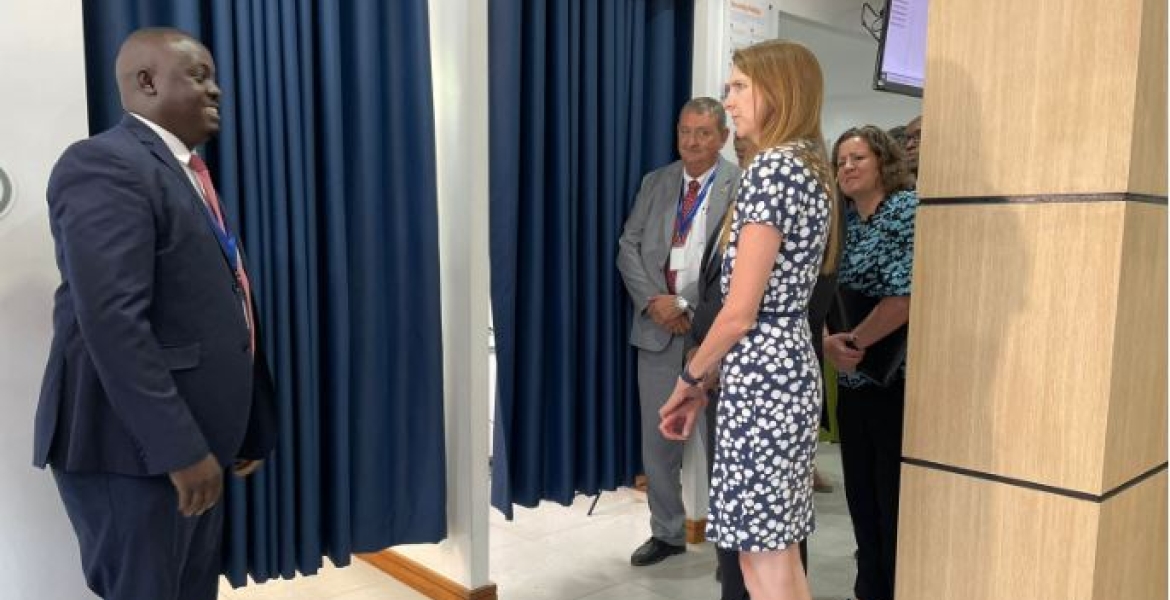 The United Kingdom has launched an upgraded Visa Application Centre in Nairobi.
The centre was opened on Monday by UK Visas and Immigration's (UKVI) Head of Visit Visas and International Network Dominique Hardy, who is on a visit to Kenya.
Hardy announced that UK visas are now printed in Nairobi and that the visa service is back within normal customer service standards of 15 working days. Nevertheless, she urged applicants to still apply early in the run-up to the British Summer Peak period.
The official also launched a new service dubbed the Super Priority Visa service in Nairobi, which enables customers purchasing the service to get a decision on their application the next working day. The new service has been made possible by improvements and modernization of UKVI processes.
 "I am delighted that we have opened a larger, improved Visa Application Centre in Nairobi which will benefit all of our customers. We are now able to offer the Super Priority Next Day Visa service in Kenya as part of our continuous efforts to improve our service offer to our customers. I would like to thank your commercial partner TLSContact for their support in making this possible," said Hardy.
On her part, British High Commissioner to Kenya Jane Marriott said the return to in-country printing in Nairobi is a mark of respect and demonstrates a commitment to the Kenya-UK Strategic Partnership. 
"Our people form a key part of that partnership and I'm delighted we are able to offer an improved visa service in Kenya," Marriott noted.
Hardy is on a visit to Nairobi as part of a wider regional trip and is set to meet with government officials, members of the business community and officials at the British High Commission.