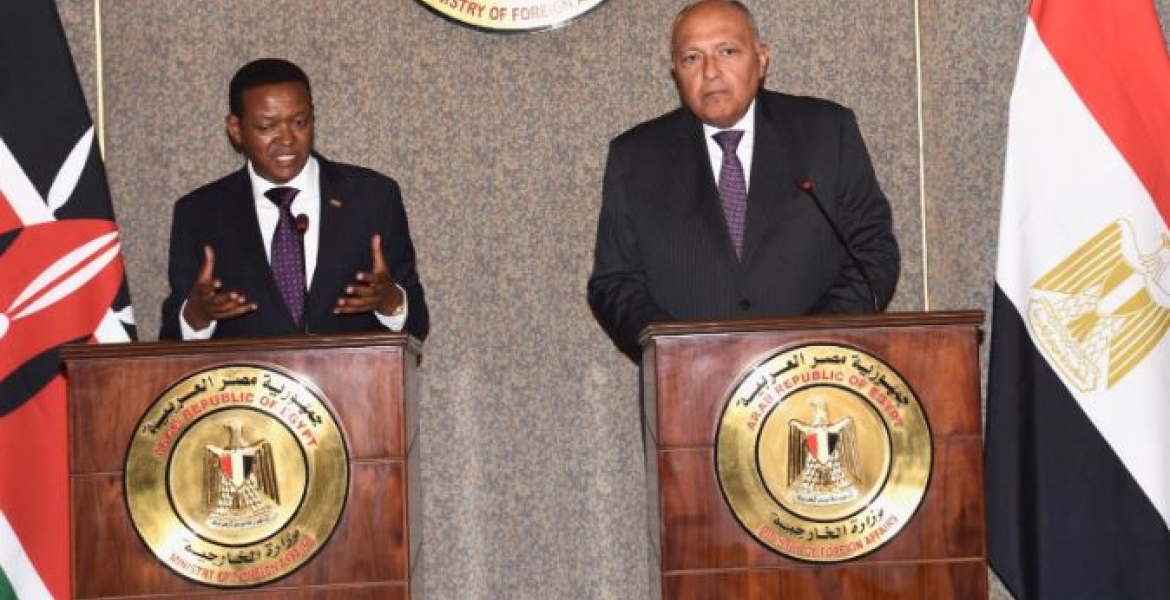 Kenya and Egypt have agreed on a free visa regime for ordinary passports in a bid to promote tourism, trade, and free flow of people and goods as envisioned by the African Continental Free Trade Agreement.
The two countries agreed to start and finalize discussions towards 100% free visa regime within six months by October 1st.
This followed bilateral talks between Kenya's Foreign and Diaspora Affairs Cabinet Secretary Alfred Mutua and his Egyptian counterpart Sameh Shoukry on Thursday.
On visa free entry, the two ministers agreed to establish free visa entry for diplomatic and official passports of both countries in three weeks' time.
In addition, the two agreed on ways to enhance the social, political and economic cooperation between Kenya and Egypt with an emphasis on immediate and sustainable benefits.
Other areas of cooperation include the export of Kenyan tea, coffee, nuts, meat, wheat and flower to Egypt, fertilizer and irrigation programs-dams, boreholes, rail, road and connectivity, scholarships and diaspora matters, issues of the Nile, green energy, and reforming the financial sector.
"Kenya is a hub for regional development and Egyptian companies are welcome to Kenya to set up factories and business because their market will also be the East African Market," said Mutua.
Mutua and Shoukry further agreed to hold the 7th Kenya-Egypt Joint Commission for Cooperation (JCC) within weeks, to solidify and expand trade deals between both countries for fast and effective benefits in several areas.