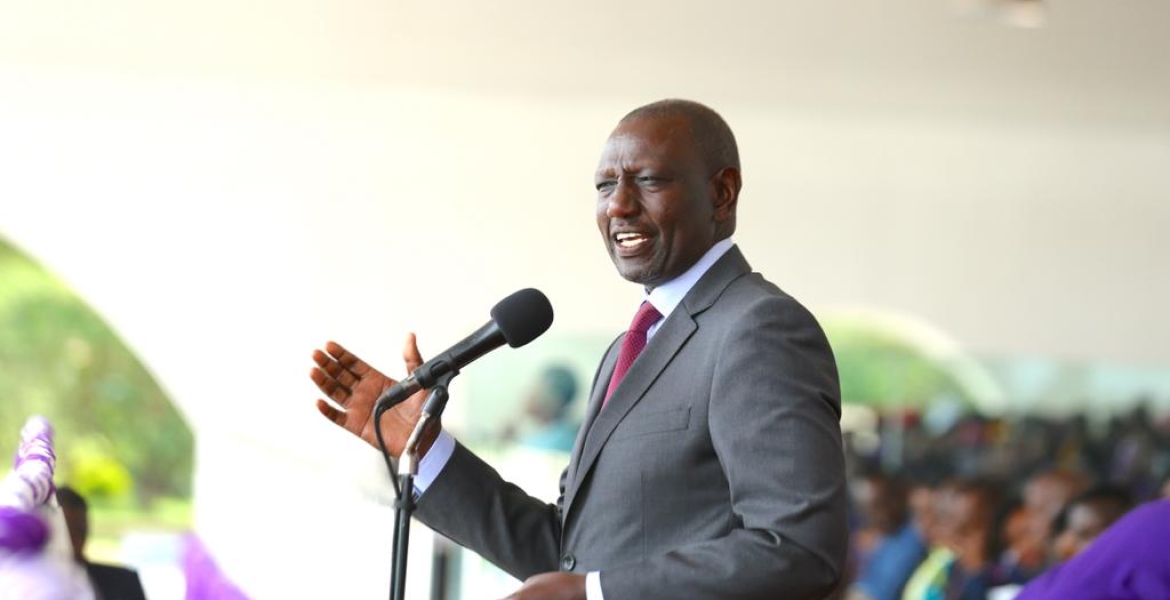 President Ruto has announced plans by the government to sign 10 new bilateral labor agreements that will see Kenyans secure jobs in European, North America and Gulf countries.
Speaking during this year's Labor Day Celebrations at Uhuru Gardens on Monday, Ruto said most of the Kenyan migrant workers will go to German, which has recently been lobbying for Kenyan workers.
The president said German Chancellor Olaf Scholz will visit the country this week to sign a bilateral labor agreement with Kenya.
 "We have very many countries asking for Kenyan workers. The German chancellor will be here on Thursday and we will sign bilateral labor agreements that will see Kenyans get opportunities in the 250 million jobs Germany has on offer every year," said Ruto.
Kenya is also expected to ink labor deals with several other countries, among them the United States, Canada, United Arab Emirates and Saudi Arabia.
"We have opportunities in Canada, the USA, UAE, Saudi Arabia… we will sign ten agreements in the next couple of months so that our youth get these opportunities," Ruto added.
Ruto said the move is also part of his administration's efforts to grow diaspora remittances, which hit a record $4.027 billion in 2022.
"The money we get every year from Kenyans in the diaspora is Sh400 billion. That is even more than what we get from our tea, coffee or horticulture exports," said Ruto.
Kenya earned more foreign exchange from diaspora remittances than each of its major exports (coffee, tea and horticulture) last year, according to Central Bank of Kenya (CBK) data.
"Many nations have built their economies by organizing job opportunities for their citizens in other countries, so as we plan on creating jobs locally, we are also doing the same abroad," he added.
The Labor Ministry puts the number of Kenyans living and working abroad at four million, a majority of whom are in the Middle East, North America and Europe.