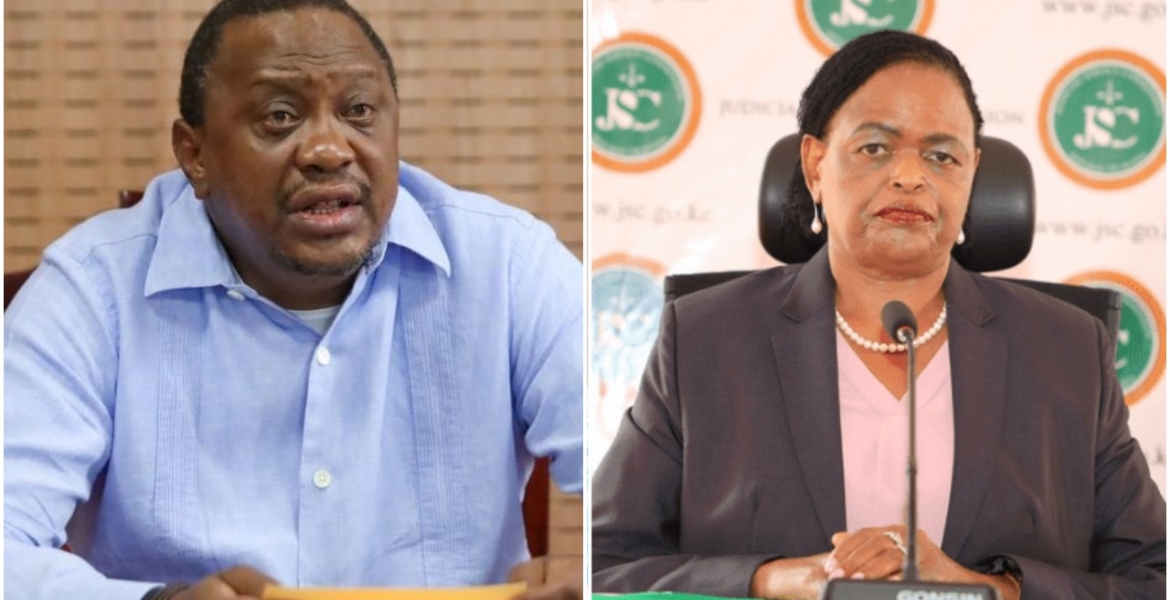 President Kenyatta has submitted the name of Chief Justice nominee Martha Koome to the National Assembly for vetting and approval.
Koome was nominated by the Judicial Service Commission (JSC) on Tuesday following the conclusion of interviews last Friday.
She was among the 10 Chief Justice candidates who were interviewed by JSC between April 12th and 23rd.
Koome, who currently serves as a judge of the Appellate Court, will be vetted by the National Assembly's Justice and Legal Affairs Committee.
On Wednesday, National Assembly Speaker Justin Muturi urged the committee to speed up the process on the appeal of President Kenyatta.
"The committee is requested to consider the nomination on a priority basis," Muturi said.
Should MPs approve her nomination, President Kenyatta will appoint her as the 15th Chief Justice within three days of receiving the notification from the National Assembly.
If the nomination is rejected, the President will be required to submit the name of a new nominee to the National Assembly.
Koome, 61, has 33 years of experience in legal practice and could become the first-ever female Chief Justice in Kenya.