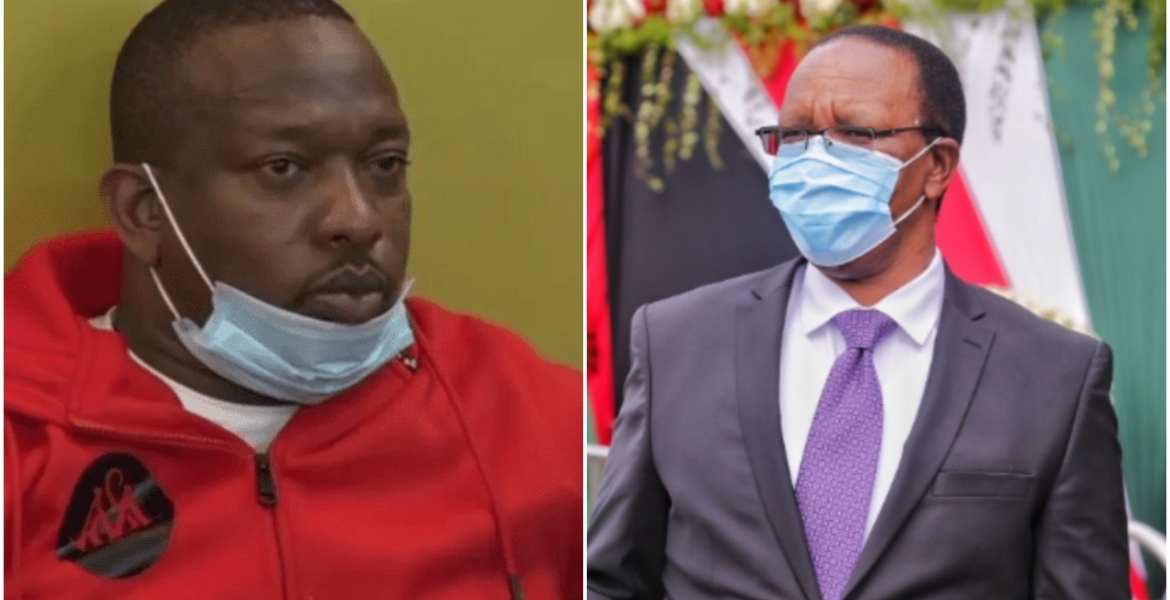 Former Nairobi Governor Mike Sonko is seeking an out-of-court settlement in a case where Interior PS Karanja Kibicho sued him for defamation.
Kibicho sued Sonko early this year for linking him to the violence witnessed in Nairobi in the run-up to the 2017 general election and land grabbing.
On Thursday, Kibicho's lawyer Fred Ngatia told the court that he received a proposal from Sonko's attorney Evans Ondieki for a possible settlement.
High Court Justice Msagha Mbogoli directed the matter to be mentioned on June 29th.
"By consent further mention on June 29th to record possible settlement… interim orders extended," ruled the judge.
In documents filed in court, Kibicho says Sonko falsely, maliciously, recklessly and with intent to malign him, claimed that he has associations with people involved in land grabbing.
"He also said and I was involved in criminal activities during the election period in 2017...which is false and actuated with malice," Kibicho says.
"I do not engage in criminal activities and was not involved in the activities alleged by Defendant. He did not take the elementary process of ascertaining whether the contention and/or accusations made concerning me are factually correct." 
Sonko made the alleged defamatory remarks on February 24th while addressing a public rally in Dagoretti South, Nairobi.
"Further, I have suffered damage to my moral and professional standing in the eyes of the general public," Kibicho adds in court documents.