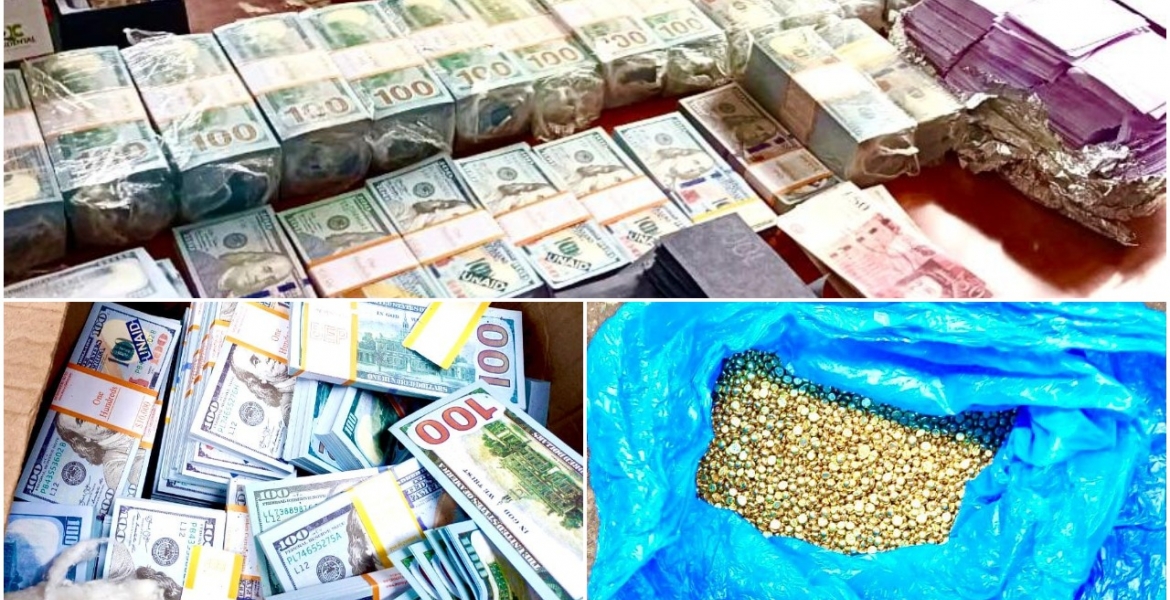 Detectives from the Directorate of Criminal Investigations (DCI) have arrested three foreigners who were found in possession of fake currency amounting to Sh350 million.
The three Cameroonian nationals were nabbed during an operation conducted within the BTL area in Ruiru, Kiambu County on Monday night.
Sh350 million in fake US dollars and Sterling Pounds, one Glock pistol, 28 rounds of 9mm caliber, and over 250 kilograms of fake gold nuggets and gold bars were recovered during the operation.
Two of the suspects, Paulin Francis Proper and Njikam Omar, were found to be in the country illegally while the third suspect Job Kentong holds a refugee identity card.
Following further interrogation of Paulin Francis, who is the prime suspect, officers raided his house in Muthaiga North, where the firearm was recovered. 
Further investigations revealed that the firearm belongs to a fourth suspect named Loise Kaguongo, who was holding it illegally since her firearms license had expired. 
Kaguongo allegedly operates more than 10 mobile money outlets and is suspected to be the link between the suspects and a wider criminal syndicate that has been defrauding unsuspecting members of the public.
Last Wednesday, two suspects were nabbed with counterfeit currency amounting to Sh750 million in Nairobi.
The two, Samuel Maina and Boniface Mungai, were apprehended at Makaazi apartments in Kilimani area, where they had stuffed the fake cash in metallic boxes.
A total of 6.8 million fake US dollars, 490,000 fake Euros, and 6.4 million fake Kenya shillings were seized. 
Also recovered were containers with an unknown liquid, DeLaRue branded badges, and a seal, all suspected to be used in the printing of the fake currencies. 
Assorted documents, customs reflector jackets, United Nations and National Treasury stickers were also confiscated.
Nairobi police commander Augustine Nthumbi said the suspects are believed to have been planning to defraud unknown banks and customers.