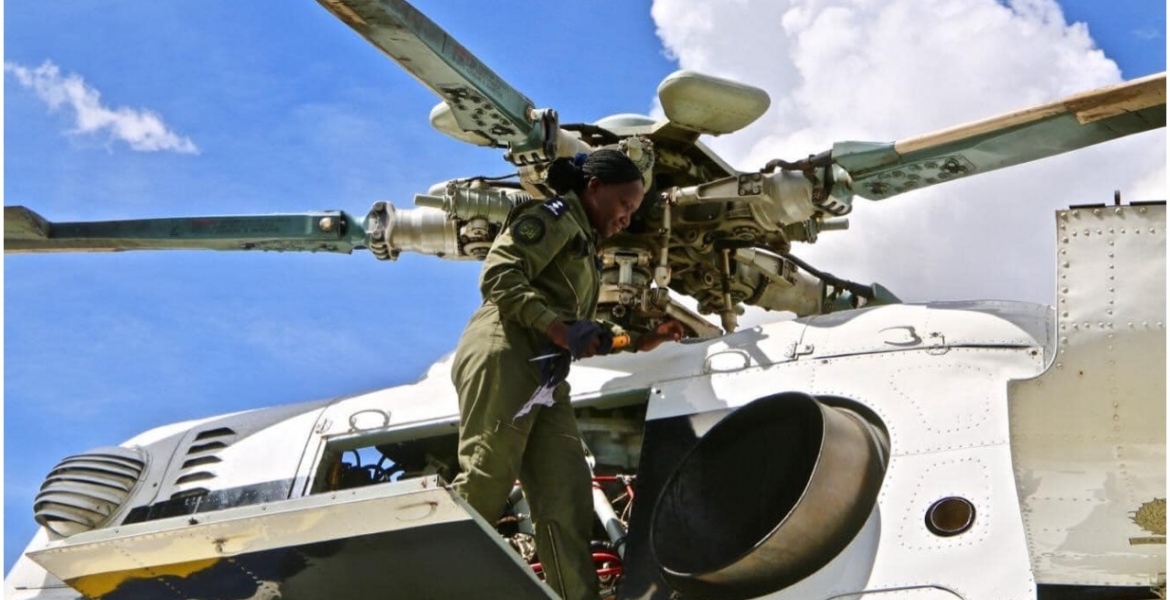 A female police officer has earned praise after rescuing two girls who had been kidnapped from their home in Nairobi.
A suspected child trafficker identified as Jackson Mutinda, 31, is said to have lured the two girls aged three and four from their home in Muthurwa with a promise of buying them soda.
The suspect was ferrying the minors to an undisclosed location when he was intercepted by Chief Inspector Justine Ouya on Sunday evening.
Ouya, an aircraft engineer at the National Police Service Airwing, had just landed from a troops resupply mission when came across a man walking with two girls. 
After a brief observation of the three, the police officer noticed that something was amiss and decided to stop and interrogate the man and the minors.
From the questioning, she established that the man was not the father of the girls, prompting her to arrest him at Shell petrol station along Lang'ata Road and alerted the duty officer based at Wilson Airport.
Accompanied by other officers, Ouya headed to Muthurwa to search for the children's parents. 
After a few hours, the girls were reunited with their mothers Judy Nyakio and Teresia Njeri, who were in shock following the disappearance of their kids.
Mutinda was booked to Lang'ata police station pending arraignment to face child trafficking charges.