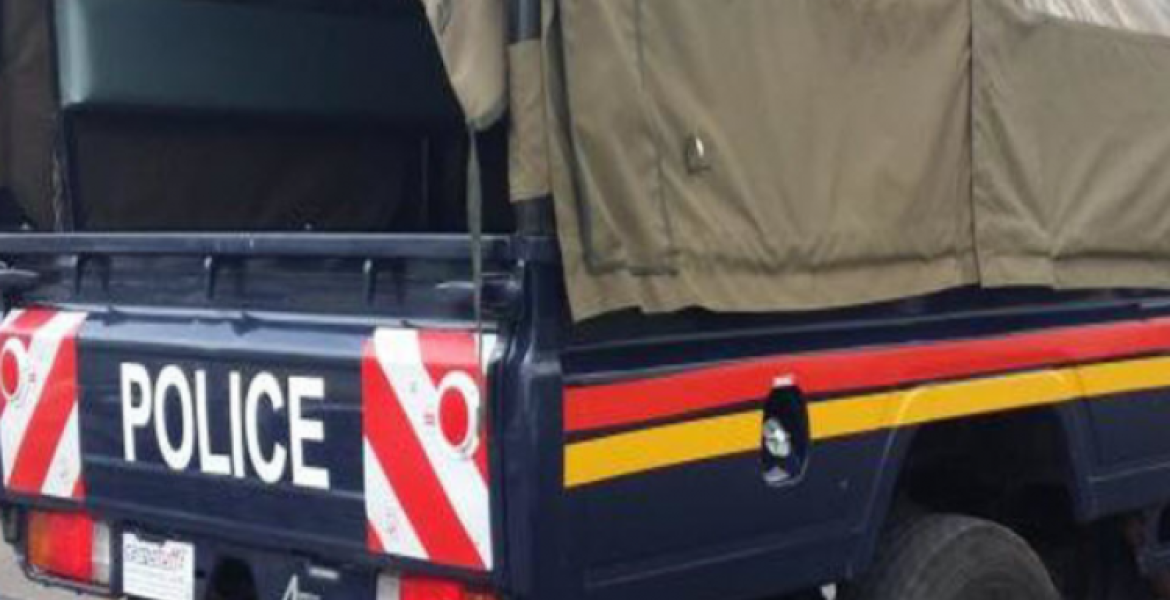 Police officers in Ruai, Nairobi were in the wee hours of Saturday morning involved in a dramatic car chase on Kangundo Road.
The chase pitted the officers stationed at the AP Driving School in Ruai against the occupants of a suspicious vehicle. It all began after a resident of Ruai alerted police after noticing the vehicle lurking around the neighborhood.
"A concerned resident contacted administration police officers stationed at the AP driving school in Ruai and informed them of a suspicious vehicle in the neighborhood, whose occupants had unclear intentions," the Directorate of Criminal Investigations (DCI) said in a report.
Three officers approached the vehicle cautiously from a distance and as they made their way, they noticed silhouettes of four individuals inside the Ford Ranger truck before it quickly sped off. The officers boarded their Toyota Land Cruiser and a chase ensued. 
"They followed the vehicle along Kangudo road at 3:00 am. Behind the wheel was Corporal Opiyo Asha, who followed the speeding truck at breakneck speed in a bid to catch up to it," the DCI added.
"On the co-driver's seat, Corporal John Okunga blared the vehicle's siren for the speeding truck to stop, but that appeared to give its driver the impetus to accelerate further."
When the suspects failed to stop, the officers were forced to deflate the vehicle's tyres by shooting at them.
"No sooner had the cops approached the ill-fated truck than four naked occupants two men and two ladies jumped out, lifting their hands up in surrender. "Sisi sio wezi," pleaded one of the ladies," DCI noted.
"It was such an anticlimax for the law enforcement officers who had earlier swung into action thinking it was another action-packed night of engaging city thugs, only for them to discover that they had just spoiled the party for four adults who were having the time of their lives, probably celebrating the recently vacated dusk-dawn curfew."
The occupants of the vehicle, Vianney Kibet, Silvia Kasiva, Esther Karingari, and Denzel Njiru were later escorted to Ruai Police Station where they were held for the rest of the night.