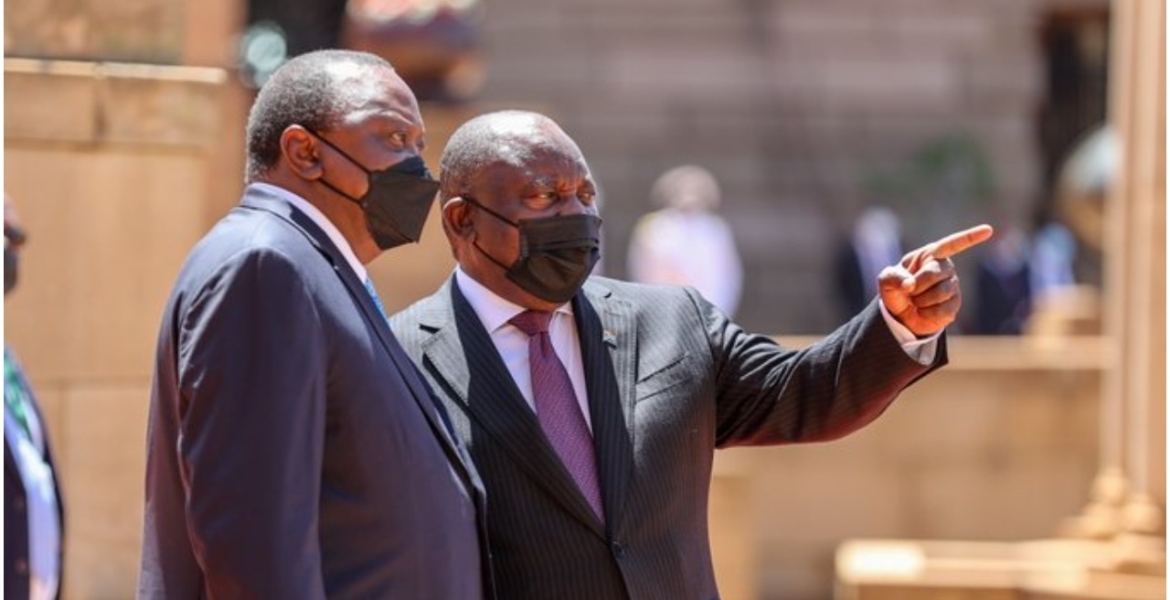 Kenya and South Africa have signed a new agreement on the deportation of illegal immigrants.
As part of the new deal that will see the existing strict visa restrictions for Kenyans relaxed, South Africa will deport all unlawful immigrants, including citizens from other countries, to Kenya.
The agreement was arranged by President Kenyatta and his South African counterpart Cyril Ramaphosa during his visit to the Southern Africa nation last month.
It will now be Kenya's responsibility to block illegal migrants from entering South Africa through Kenya.
The agreement also requires Kenya to take back the deported unlawful migrants from South Africa who entered the country through Kenya.
South African Foreign Minister Naledi Pandor says the agreement follows an increase in persons arriving in Kenya from other countries and then driving to South Africa.
"We have been saying to Kenya, 'you have a responsibility to stop people' because if you're an asylum seeker, the first country they come to should be the one they remain in. They shouldn't be crossing borders. We have agreed now that we can send [people] back if there is clear proof that they have been through Kenya," the minister said on Sunday.
Stringent visa restrictions for Kenyan travelers and traders have made it difficult for Kenyans to do business in South Africa. 
The limits include a Sh5,350 processing fee that takes nearly a week to complete, proof of sufficient funds, return flight tickets, among other requirements.
On the other hand, South Africans have it easier as they can obtain a visa on arrival in Kenya.