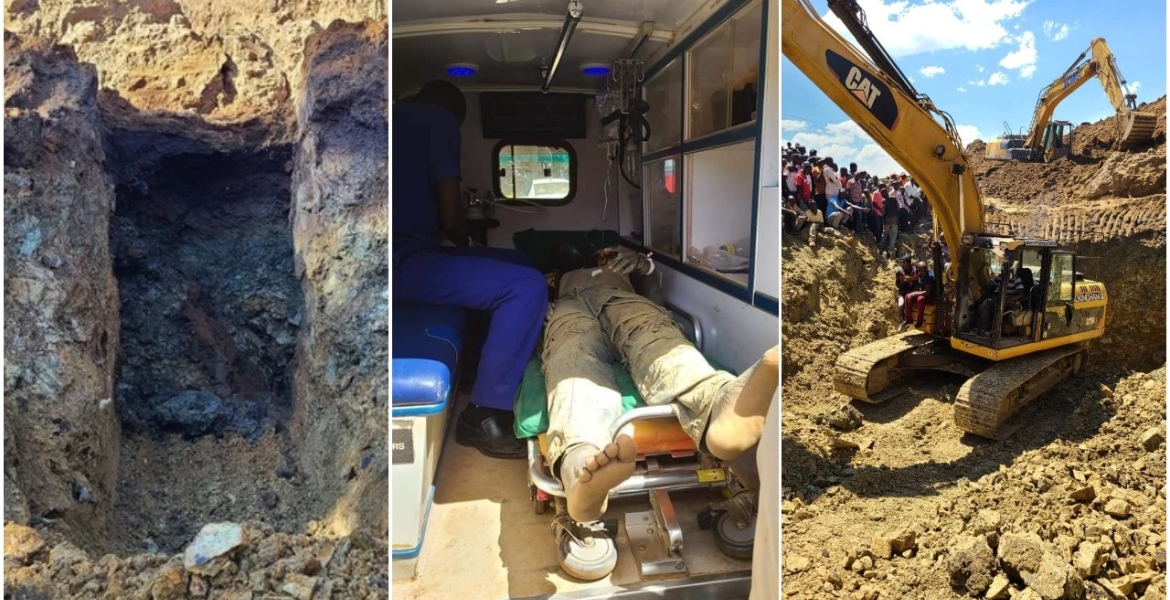 A miner who was trapped in a collapsed goldmine in Migori County for four days has been rescued alive.
Noah Ongweno was trapped when the walls of Kopuodho goldmine in North Kamagambo, Rongo caved in while on a mining expedition alone.
The miner was retrieved from the collapsed goldmine alive on Sunday evening following efforts from local politician Paul Abuor, Rongo Deputy County Commissioner Joseph Ng'eny, and locals. Ongweno was rushed to Tabaka Mission Hospital for treatment. 
"We thank the excavator operators and other rescuers who worked day and night. I also wish to thank all those who offered us support throughout this operation to save Noah's life," Abuor said on Sunday evening.
Meanwhile, another miner who was trapped after Abimbo goldmine in Siaya County collapsed early last month is yet to be rescued.
The family of Tom Okwach is still camping at the scene of the tragedy 36 days after goldmine caved in and has vowed to only leave the scene once the body of their son is retrieved.
The mine collapsed on December 2nd last year, killing one miner while seven others were rescued alive days later.