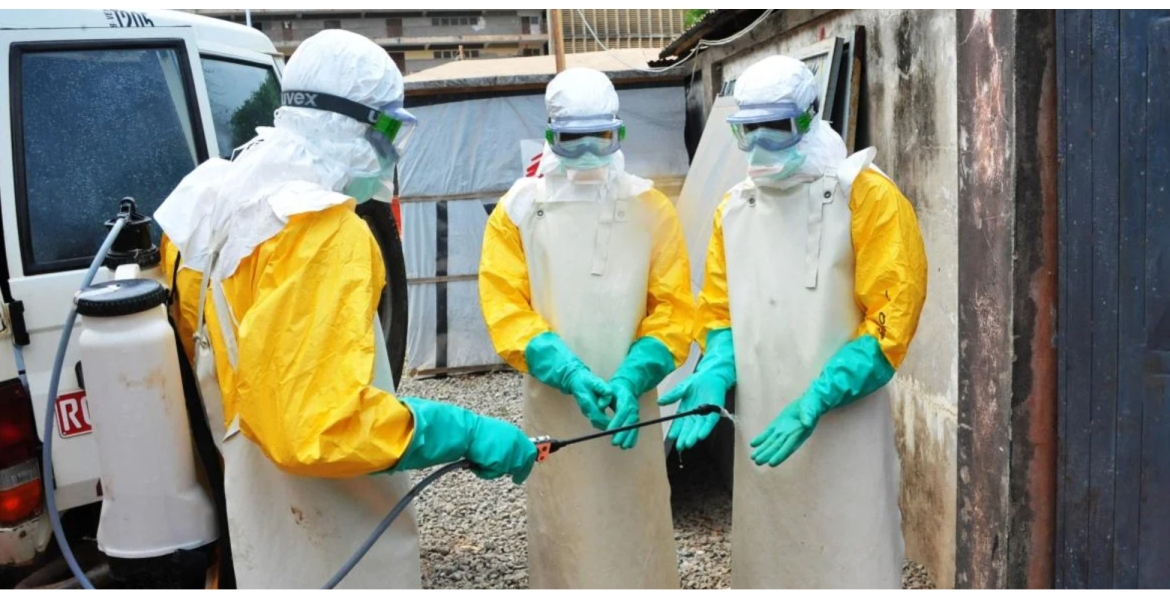 Kenya's Ministry of Health has issued a health alert following the declaration of an outbreak of Ebola in Uganda.
Ugandan health authorities said the confirmed case is a 24-year-old man from Ngabano village of Madudu Sub County in Mubende District.
Before he died, the patient showed Ebola symptoms including high fever, diarrhea, abdominal pains and vomiting blood, according to Uganda's health permanent secretary Diana Atwine. He had initially been treated for malaria.
World Health Organisation (WHO) Africa Office said there are currently eight suspected cases receiving care in a health facility and that it was helping Uganda's health authorities with their investigation and deploying staff to the affected area.
Kenya's Health Cabinet Secretary Mutahi Kagwe on Wednesday said the country is at high risk of the virus importation due to the substantial human traffic between the two countries.
"The general public is also advised to watch out for any person presenting with acute onset of fever, especially if in contact with persons with a history of travel from Uganda and/or Democratic Republic of Congo within the previous three weeks," Kagwe said.
He urged all counties to be vigilant and enhance surveillance, especially at the border, activate rapid response teams to support identification of any suspected cases, and make prompt reporting in case of any.
Kagwe also called for screening of at-risk populations including travelers, truck drivers, bush meat handlers and health care workers.
Ebola virus disease (EVD) is transmitted to people from wild animals and spreads in the human population through human-to-human transmission. Based on previous outbreaks, up to 67% of infected cases die.
The main signs of Ebola infection are vomiting, diarrhea, abdominal pains, headache, sore throat, measles-like rash, red eyes, and bleeding from body openings. 
The virus enters the body through contact with infected blood, urine, faeces, semen or other bodily fluids within an incubation period of 2-21 days.