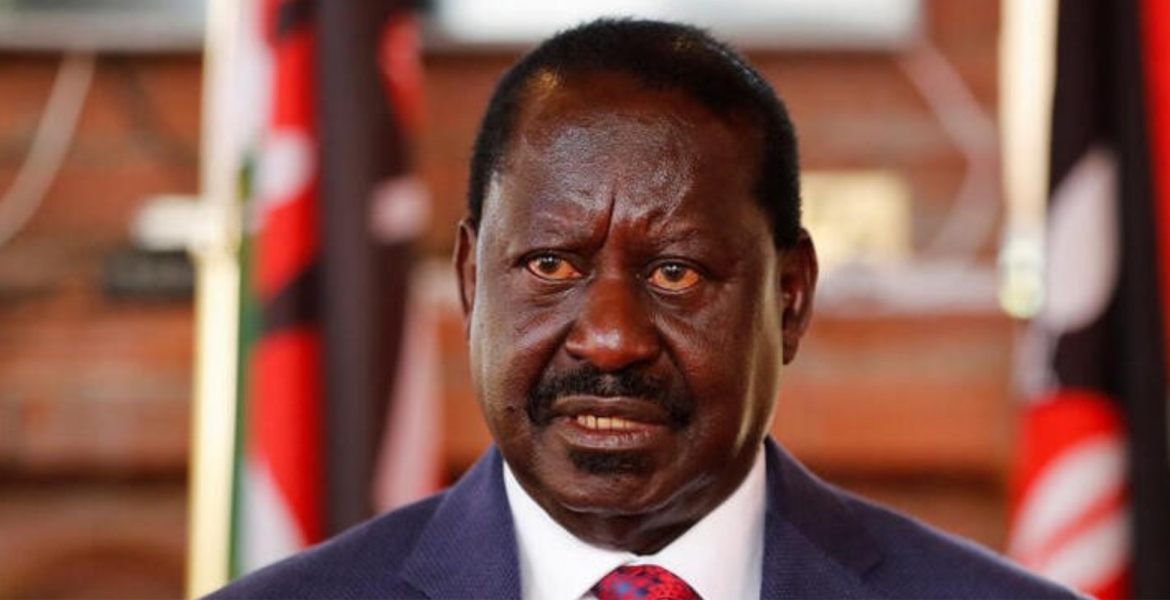 Azimio la Umoja One Kenya coalition leader Raila Odinga has described President Ruto's performance in his first 100 days in power as below average, saying he has failed to honor the promises he made during the campaign period.
In a statement on Thursday, Odinga accused Ruto's administration of pulling more Kenyans out of the frying pan and throwing them into the flames, adding that the rays of hope for change are slowly dying down.
"These have been 100 days on the road to nowhere. Kenyans are worse off than they were during the campaigns when UDA promises flowed," said Odinga.
Odinga further noted that there have been no signs of improvement in the economy or the cost of living since Ruto assumed power 100 days ago, giving his administration a rating of four out of 10.
"During the run-up to the August elections, it was agreed that the incoming administration's top priority would be restoring the economy to health and lowering the cost of living for Kenyans. However, in these first 100 days of the UDA administration, these issues have hardly received the attention that Kenyans had expected," he added.
Odinga further accused Ruto's administration of taking away even the little that Kenya was offering its vulnerable, adding that nothing inspires confidence in the future or points to better days. 
He cited the withdrawal of subsidies for fuel, electricity, unga, and school fees, as well as the termination of the cash transfer program for the elderly and the Linda Mama program, which offered maternity services to mothers who were economically disadvantaged.
"The government has effectively pulled the life support from the mouths of millions of Kenyans and left them on their own…Where Kenyans expected and deserved a massive stimulus package to bail them out of the devastating economic circumstances, they got hit with the cancelation of the subsidies that had cushioned millions from the pain," said Odinga.
"The government is not as efficient as the times require. There is too much incoherence, too many contradictions on critical issues. Hope has faded. Overturning the rules and policies of the previous administration, despite having no plans of its own, is probably the UDA administration's biggest 100-day accomplishment," he said.
"This is a below-average regime. On a scale of 1-10, we would grade the regime at four points."