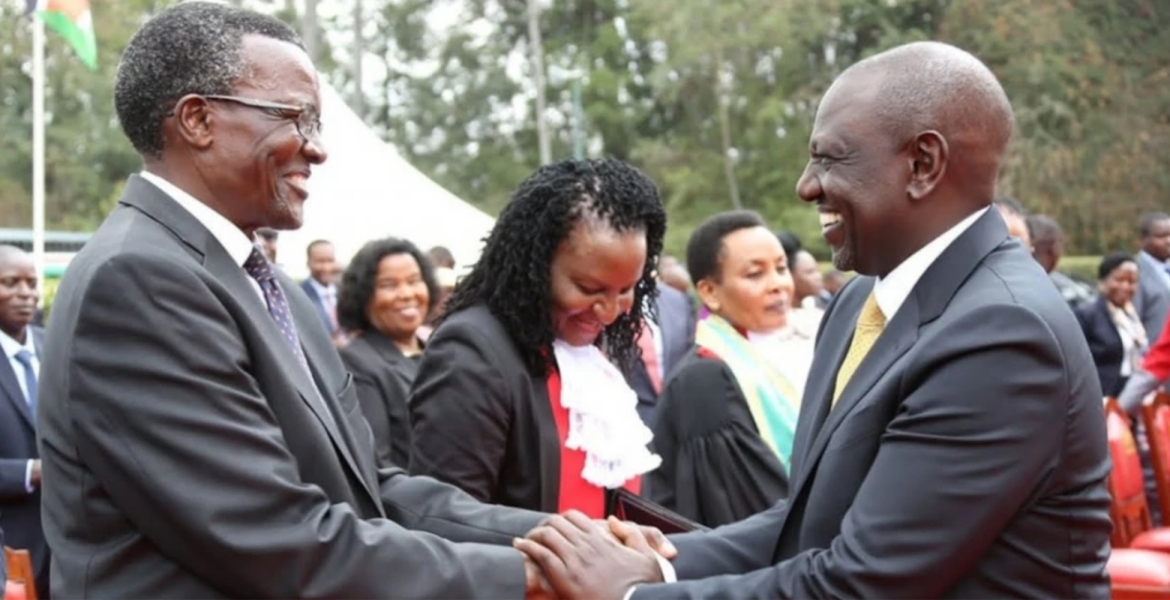 President Ruto has appointed retired Chief Justice David Maraga as the Chairperson of the national taskforce on police reforms.
The 23-member team is tasked to identify and recommend legal, administrative, and institutional reforms in the National Police Service (NPS) and the Kenya Prisons Service (KPS), and review and recommend improvement of the terms and conditions of service. 
In a gazette notice dated December 21st, President Ruto reiterated his administration's commitment to improving the working conditions of police officers and ensuring they have adequate resources to execute their mandate.
"The imperative of strengthening the security sector remains a national priority and the primary means of surmounting the emerging and dynamic security challenges we face," Ruto said.
He added: "The terms of reference of the taskforce are to review the human capital management and development policies with a view of examining and reviewing standards and practices in recruitment, deployment, transfers, training, career progression, performance-based and competitive promotions, reward, exit, and post-exit management."
The taskforce is also expected to assess the adequacy or otherwise of the current medical scheme for the NPS and KPS and recommend comprehensive reform or revision to improve it.
Other members of the taskforce include Carole Kariuki (Vice Chairperson), Moffat Kangi, John Moyaki, Obrahim Guyo, Richard Kirundi, Elizabeth Mueni, Roseline Odede, Joash Dache, Doreen Muthaura, Albert Mwenda, Terry Maina, Hassan Mohamed, Capt. (Rtd) Simiyu Werunga, Mutuma Ruteere, Anne Ireri, Stephen Kayongo, Jafaar Mohammed, Sammy Chepkwony and Khadija Mire.
The taskforce's joint secretaries include Omwanza Ombati, Joy Mdivo Masinde, and Rosemary Kamau.