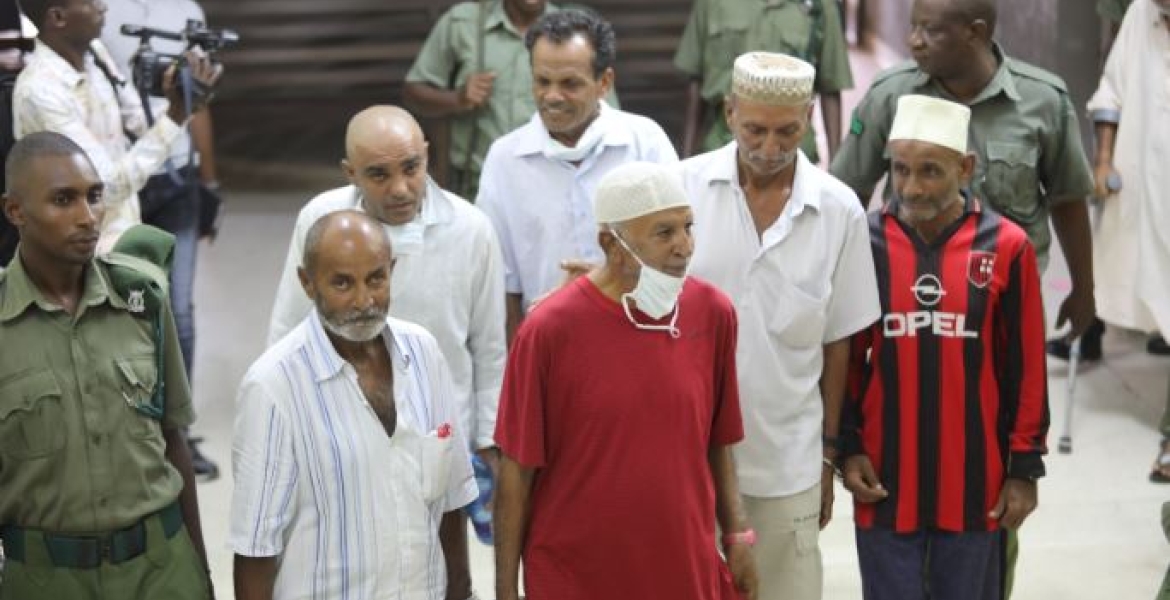 A Mombasa court has sentenced seven foreigners to life imprisonment for trafficking heroin valued at Sh1.3 billion in July 2014.
Mombasa Chief Magistrate Martha Mutuku also fined the six Pakistanis and one Iranian Sh3,966,366,000, which is three times the value of the drug, or serve one year in jail in default.
In her decision, the magistrate said she considered the greatest impact of heroin in the country, adding that the drug consignment intercepted by authorities would have a devastating effect on the youth.
The court further considered the quantity and value of the heroin and the transnational nature of the crime while passing the life sentence against the accused.
The foreigners are Mohamed Saleh, Yakoob Ibrahim, Saleem Muhammad, Bhatti Abdulghafour, Baksh Moula, and Pak Abdolghaffer.
The convicts trafficked 377.2kgs of heroin worth Sh1.3 billion and 33,200 liters of heroin valued at Sh189 million.
The court heard that the accused persons deliberately engaged in criminal conduct, endangering the country's future generations.
Magistrate Mutuku determined that the evidence and exhibits provided placed the foreigners at the center of the crime and found that the drugs were carefully concealed inside their ship, which took detectives days to discover.
She noted that the demolition of MV Amin Darya was irrelevant to the trial because it occurred after adequate documentation of the crime scene, drug seizure, and testing collecting and preserving the evidence was done according to the law.
The seven foreigners were crew members of the vessel.