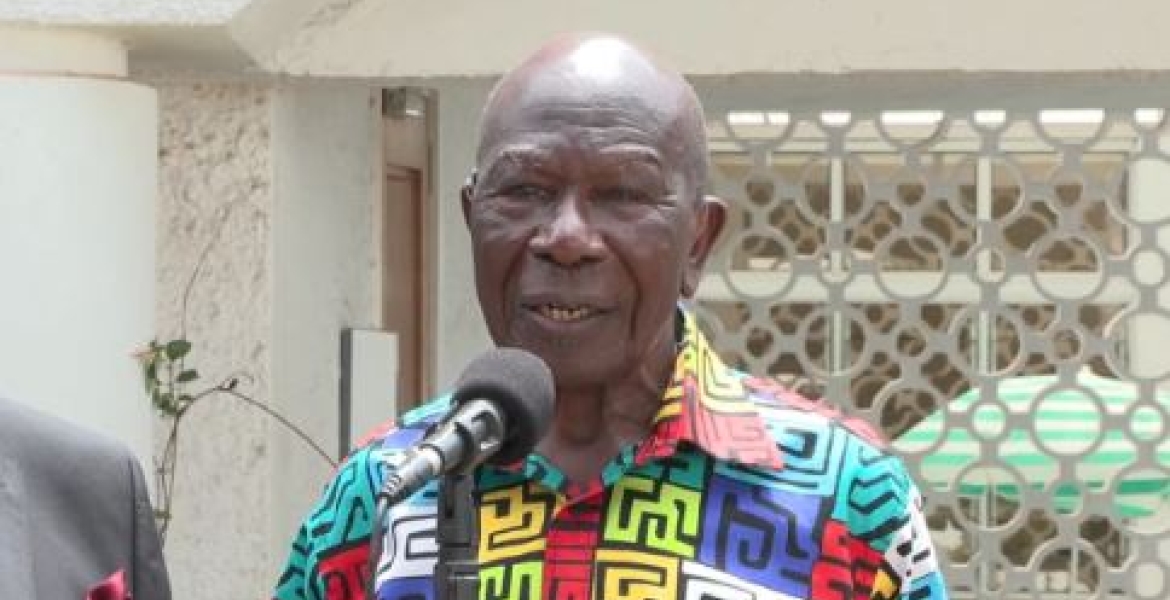 Former Vice President Moody Awori has urged Kenyans to rally behind the Kenya Kwanza administration as it works towards delivering its manifesto and revamping the country's economy.
Speaking on Monday at his home in Lavington, Nairobi, where Prime Cabinet Secretary Musalia Mudavadi paid him a courtesy call, Awori called for patience and unity as President Ruto seeks to fulfill his election promises.
"Kenya Kwanza won the elections on its manifesto and the manifesto emphasized the needs of the ordinary mwananchi. I am delighted to see that that is the direction it is going because we need unity. Sideshows; we need to leave them," he said.
"Elections are gone, Kenya Kwanza is in place; let it follow its manifesto and let us root together and ensure the constitution is respected and all will be well."
In an apparent dig at the opposition over the ongoing anti-government protests, Awori said Ruto deserves respect and support from everyone as the president.
"It doesn't matter his age, he is now our father, the father of the nation. Let's support him," he said.
On his part, Mudavadi acknowledged that at his age, Awori remains in good physical condition and dismissed speculations over his health.
"As you can see he is as firm and stout as ever, this is really good and we thank God that he is with us," he said.
Mudavadi's visit comes two weeks after rumors went rounds on the internet, claiming that Awori was dead.
His family dismissed the reports, clarifying that the 94-year-old is still well and alive.
Awori served as the ninth Vice President of Kenya from September 2003 to January 2008 under former President Mwai Kibaki's administration.