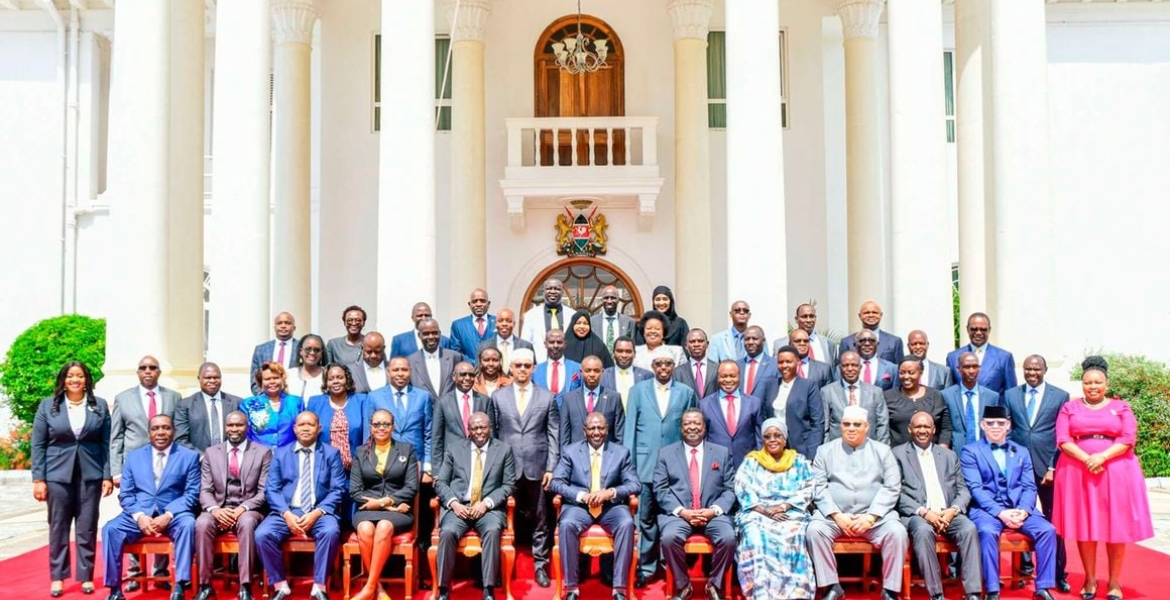 The Salaries and Remuneration Commission (SRC) has raised the monthly salary for the newly-appointed Chief Administrative Secretaries (CASs).
A CAS's monthly pay will rise from Sh765,188 to Sh780,000 following a job evaluation that put the position in a higher job grade, according to a new SRC advisory to the Public Service Commission (PSC).
This means CASs will earn more than Principal Secretaries, and only the President (Sh1.44 million), the Deputy President (Sh1.23 million) as well as the Attorney-General, Cabinet secretaries (CSs), the Secretary to the Cabinet, and the Head of Public Service (Sh924,000 each) will be earning more than them.
"SRC has determined the monetary worth of the job of CAS at grade F1 and would like to advise on the attendant remuneration and benefits structure," SRC chairperson Lyn Mengich said in a letter to her PSC counterpart Anthony Muchiri.
Business Daily reports that a CAS's take-home under the new pay structure will increase when commuter allowance, which will be paid at the 'official' government rates, is factored in.
Under former President Uhuru Kenyatta's administration, CASs were earning the same as Principal Secretaries, who are the ministries' accounting officers. 
The SRC has now classified the CAS position in grade F1 instead of the previous CSG 3 or an equivalent of Job Group V.
The new pay structure means that the 50 CASs who were sworn in at State House, Nairobi on Friday will be costing taxpayers Sh468 million annually for salaries alone.
A CAS is also entitled to an official car with an engine capacity not exceeding 3,000cc and medical cover that includes Sh10 million inpatient and Sh300,000 outpatient.
In addition, they are provided with a loan of up to Sh8 million, a mortgage of up to Sh35 million, Sh20,000 monthly airtime, and Sh50,000 annual leave allowance.
Upon exit, a CAS is paid a service gratuity at the rate of 31 percent of the annual pensionable pay for the term served.