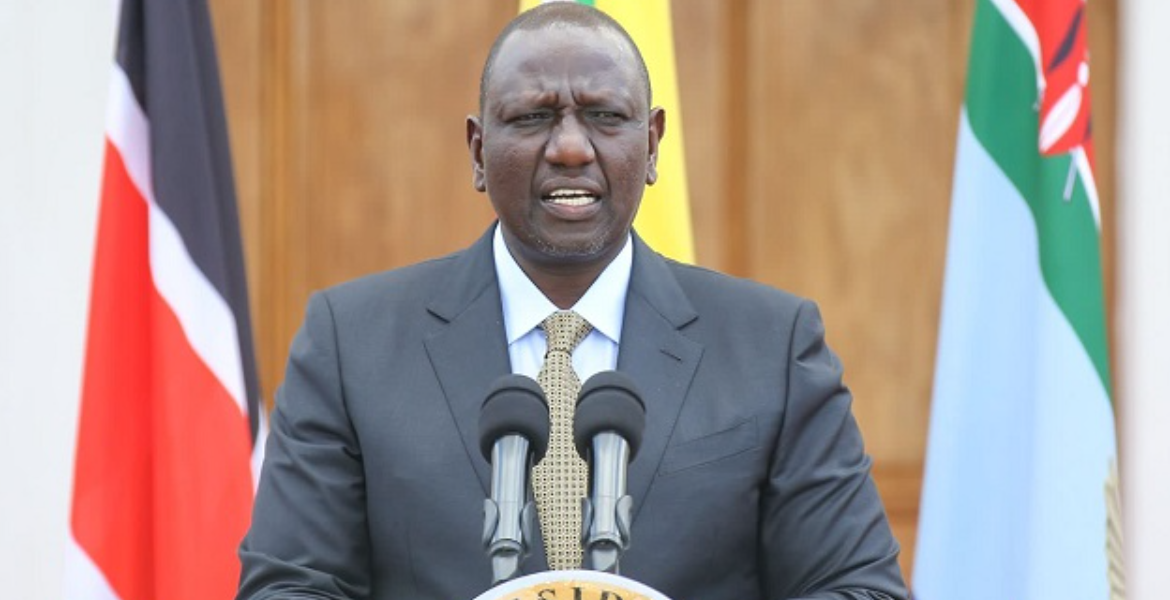 President William Ruto
President William Ruto on Friday declared that he will not relent in the fight against corruption amid information revealing a fallout between a Cabinet Secretary, a top government officer, and two MPs on how to share proceeds from the expired sugar scandal.
Reports have revealed how the senior officials and the two MPs from Mt Kenya region coordinated to release the expired sugar from ICDC in the Mombasa customs depot. On learning about the deal, the CS demanded a cut through a senior official in one of the agencies involved in the scandal. The pact manoeuvred in the hope of state protection, however, disputes arose after some implicated individuals feared that the senior government official was shortchanging them. Sources reveal that one of the MPs, in his second term, desperately failed to earn his cut. 
In the meantime, two sources have issued divergent views on the matter. One claims that the MP reported the matter to Kenya Revenue Authority (KRA) which conducted investigations and briefed the President. The other source asserts that the aggrieved CS on failing to get his cut decided to act as the whistleblower. 
Shortly after the exposé of the release of the toxic sugar, Mr Ruto instructed Director of Criminal Investigations (DCI) Amin Mohammed to embark on an investigation into the matter. Yesterday the head of state said he will not spare anyone partaking in graft. 
"I will take personal responsibility for the accountability of the resources of this country. No one will be allowed to steal the republic's resources...you try and you will encounter me personally. I have told everyone...my friends and those who are not my friends, that corrupting public resources is a no-go zone...I will be speaking less on this, but action will declare my intentions louder." said President Ruto. 
Attempts to convert the sugar into industrial ethanol have since failed due to a court case.