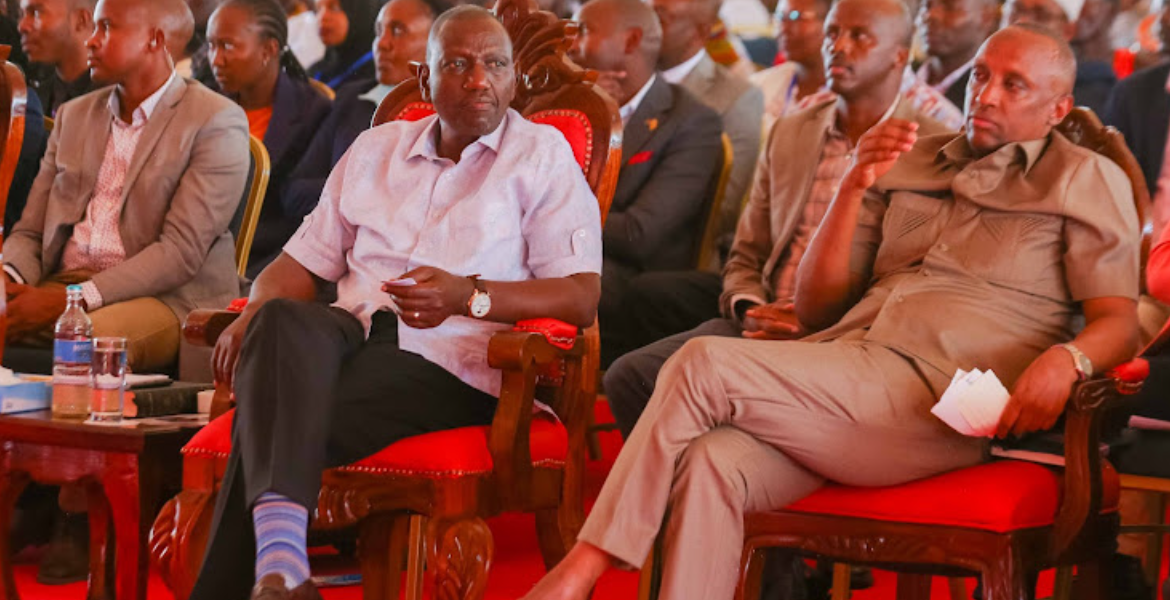 President William Ruto and Isiolo Governor Abdi Hassan Guyo
Isiolo Governor Abdi Hassan Guyo revealed on Sunday how he supported President William Ruto's political ideology in the August 2022 election. 
The governor disclosed that despite winning the gubernatorial seat on a Jubilee ticket under the Azimio coalition, he was supporting UDA leader William Ruto. Guyo said that while others supported Mr Ruto during the day, he supported him at night. Even before Ruto was sworn in as the President, Governor Guyo declared that he will rally behind Ruto and work with him. 
He added that the interest of Isilo people surpasses political orientations and therefore, he will work with the head of state in a bid to deliver to his people. 
"President-elect William Ruto is a good friend of mine and despite political alignments, Kenya had a new president and as the Governor, I need to put the interest of the Isiolo people first," Guyo said. 
In the 2022 general elections, Guya was the only one elected on a Jubilee ticket. In Isiolo, Jubilee won in all top 5 elective seats. Senator Futuma Dullo and former CAS Mumina Bonaya who won the woman rep position were also elected on a Jubilee ticket. Guyo said that the region should relinquish politics and orient itself with Ruto's government. 
Speaking of his relationship with the head of state, he said Ruto supported his leadership while serving as the majority leader at the Nairobi County Assembly. During his tenure at City Hall, Guyo said that Mr Ruto has never ignored his phone calls or given him a negative remark.