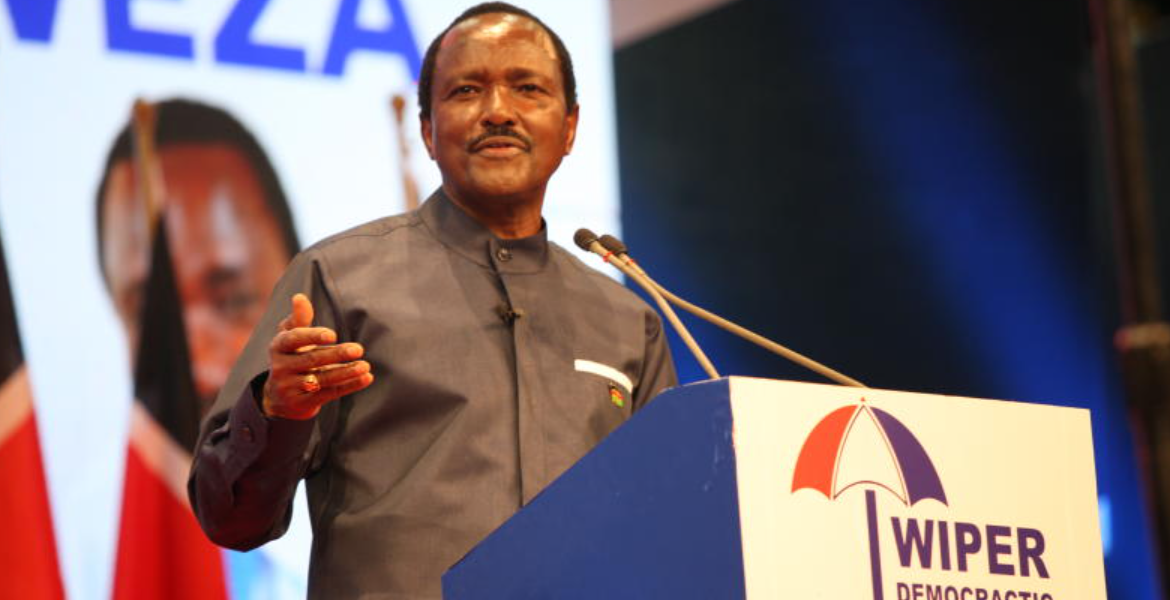 Wiper Party Leader Kalonzo Musyoka
Wiper leader Kalonzo Musyoka has defended retired President Uhuru Kenyatta affirming that the constitution gives him the latitude to practise politics. 
The Wiper party leader said it would be unconstitutional if any legislation attempts to infringe on the political rights of any citizen. Kalonzo blasted Ruto's battalion for hurling retirement remarks to the former head of state. He said that such a provocation violates the 2010 constitution. 
''I want to say that in Article 38 of the Constitution, there are certain inalienable rights and one of them is the right for self-determination,'' Kalonzo said at the Jubilee National Delegates Convention at Ngong Racecourse on Monday. 
The former Vice President further said Kenya is a signatory to the African Charter that champions the protection of people's inalienable rights. He noted that according to the UN charter, it is wrong to deny a citizen the right to exercise his political will. He added that Uhuru is too young to quit active politics, lashing out at leaders conveying such sentiments. 
''To say that Uhuru should retire and I am older than him what are you telling me..there are things which are not even negotiable that is why we have come here,'' he said. 
During the NDC, Uhuru affirmed that his party is on course to deliver the Building Bridges Initiative to Kenyans. He added that the BBI was crafted with the interest of Kenyans in mind.