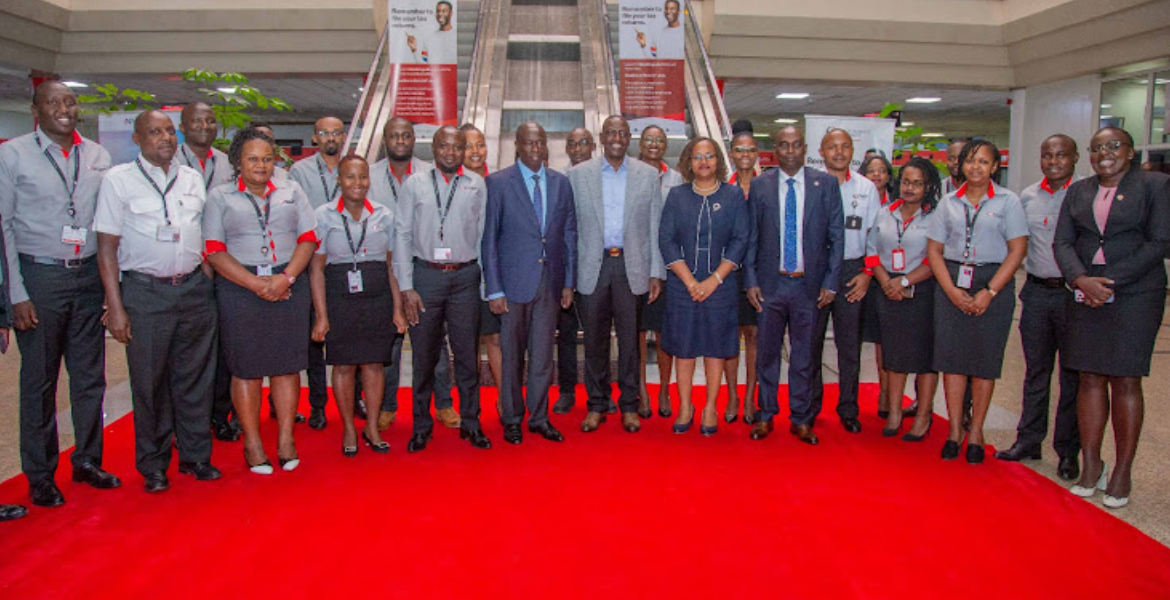 President William Ruto and Deputy President Rigathi Gachagua with KRA Staff at Times Towers
President William Ruto has urged the Kenya Revenue Authority (KRA) to build trust in Kenyans so they would be more willing to pay their taxes.
The head of state suggested that the tax system should be straightforward, open, and equitable in order to avoid tax revenue losses. Ruto mentioned that KRA had been lax in encouraging Kenyans to fulfil their fiscal obligations. According to Ruto, KRA has not taken advantage of better technologies which would see the country increase its revenue collection.
He blamed KRA for being reluctant in upgrading revenue administration technologies, implying questionable activities are taking place. His remarks came on Friday at Times Towers in Nairobi, where he filed his tax returns alongside Deputy President Rigathi Gachagua and KRA board Chairman Anthony Mwaura. He declared that KRA needed to embrace a "serious and effective" culture change and utilize modern technologies to better collect revenue.
"It suggests that arbitrary, opaque, and corruptible revenue collection methods are the preferred modus operandi," he said.
He further disputed the move by KRA to engage in a dispute with stakeholders over new technology. DP Gachagua emphasized that the government should work to strengthen the economy by collecting funds for both current and future expenditures. He went on to commend Ruto's move to file taxes on time, encouraging other Kenyans to do the same as pronounced by the law.
"We are weaning ourselves of foreign debts, which are choking us," Gachagua said.
In addition, the DP noted that KRA personnel must remain professional in their roles in a bid for the country to achieve its revenue targets.