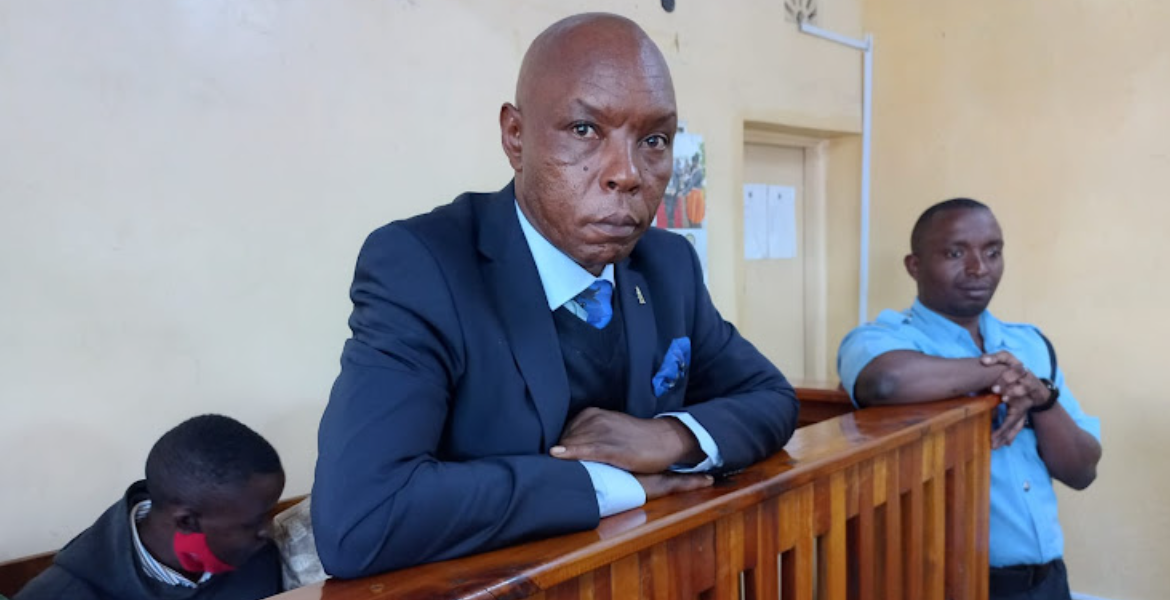 Ex-Mungiki Leader Maina Njenga
Ex-Mungiki leader Maina Njenga through his lawyers Ndengwa Njiru and Martha Karua on Monday, May 29, presented their argument to a Nakuru court in response to Deputy President Rigathi Gachagua's comments regarding the Mungiki uprising. 
In a statement, Njiru argued that Gachagua's words had damaged Njenga's reputation in the eyes of fellow Kenyans, despite him being an esteemed member of society. He further highlighted the struggles Kenya faced when dealing with the gang and expressed that no one wished for the return of the same. Karua faulted the Directorate of Criminal Investigations (DCI) for labelling Njenga a former Mungiki leader. She further mentioned that when Mr Njenga went to the DCI's headquarters, the Directorate was planning on detaining him. 
"It was after 1 p.m. and they planned to keep him over the weekend. There have been press reports that appear to prejudice the accused, and we want the court to provide guidance," Karua stated. 
The authority freed Njenga on a cash bail of Ksh100,000 and a bond of Ksh50,000 after he pleaded not guilty on seven charges among them aiding an unlawful organization. Moreover, he was instructed not to make statements in reference to the case in public or media outlets.
On Sunday, May 28th, Gachagua told off Njenga for allegedly manipulating the youth in a bid to enrich himself through running organized gangs. The Deputy President supported his utterance while citing that Njenga has nine mansions sprawling over several parts of the country. 
 "It is a few people taking advantage of young people. As we speak today, he has nine posh homes, in Lavington, Kitengela, Nyahururu and others. I appeal to church leaders and elders, please talk to our children. That person reviving that gang is setting our children to be killed. Since the government will not allow it, I want to ask parents to talk to their children not to allow them to be misused for trouble," Gachagua stated.