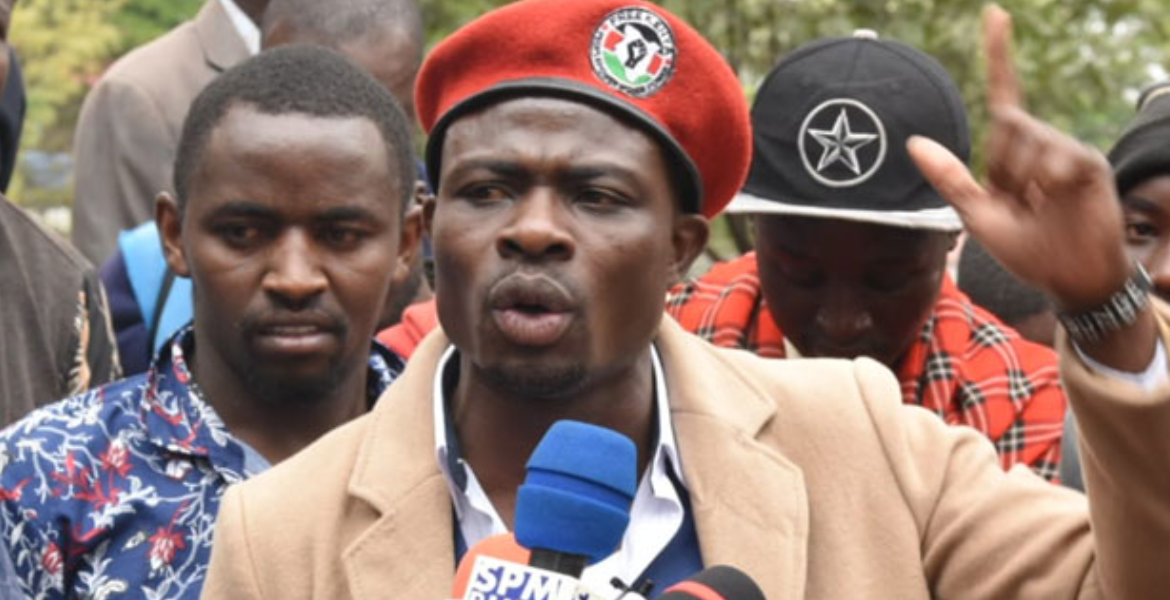 Bunge la Wananchi President Calvin Okoth (Gaucho)
Calvin Okoth alias Gaucho has been arrested by undercover police officers outside City Hall. 
The reason for his arrest is still unidentified. It emerged that the police had been pursuing him since Saturday, May 27th. Authorities deployed teams and commanded them to look for the staunch Raila's ally. In response, Gaucho shut off his cell phones and evaded detection. 
On Monday, he appeared near City Hall where he was conversing with his followers when three secret policemen showed up and requested him to accompany them. The officers took him to a blue Subaru and drove away. Gaucho was surprised by the action, however, he complied with the instructions.
This is the second time in seven days that Gaucho, an adherent of Azimio leader Raila Odinga, has been apprehended. A week ago he was detained overnight at Muthangari police station before being freed without any prosecution. 
 
The former Defence Cabinet Secretary Eugene Wamalwa, expressed concern about the government's actions when they apprehended the aspiring politician on his way to an interview at Nation Media Group. Wamalwa called it harassment and viewed it as a plot to intimidate the individual following his powerful statement during Jubilee's National Delegates Conference in Nairobi on May 23, 2023. Mr Wamalwa also committed to securing the politician's release without any conditions.