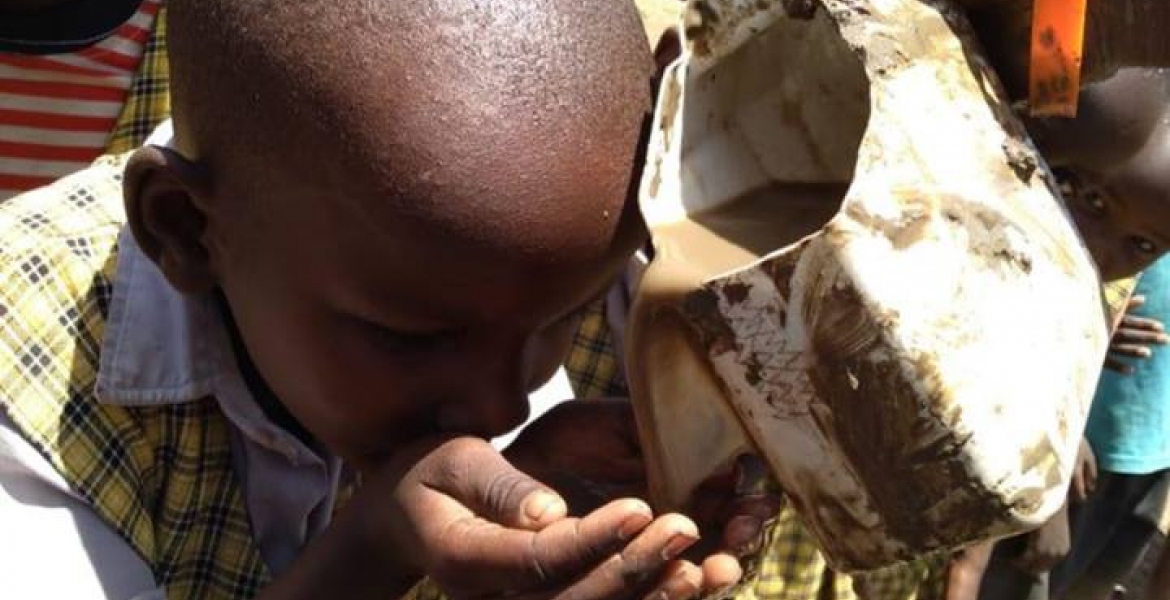 Kenyans online have expressed their disappointment with the government and leaders after a photo of a young school girl drinking muddy water surfaced on social media.
The girl from AIC Lodengo Primary School was pictured drinking muddy water drawn from the drying Lodango pan in Tiaty Constituency, Baringo County.
Kenyans have accused the government of doing little to improve the lives of citizens even as leaders continue to loot billions of taxpayers' cash.
Dickson Chepsergon notes: "A class two pupil in a county we call home #BARINGO has just woken up early in the morning no break first just empty stomach to go search for education wishing to change the starving population someday. Had no option while drinking muddy water hopping to sustain her life".
KTowr remarks: "Saddest truth. I don't care about 2022 but we need to save these kids. Why did we even fight for independence in the first place?"
Its Cornelius writes: "Rift Valley region is the biggest voters block but always being shortchanged with selfish leaders then used as voting machine. Imagine if today Baringo had Arror dam and #Turkana kimwarer dam! Next time don't vote with your stomach.......where are your leaders?"
The photo has surfaced at a time when at least one million Kenyans from 12 counties are staring at starvation, with 12 people reported to have lost their lives in Baringo as a result of hunger.
John Carlx says: "Oooh ati 2022 vote ruto ...to hell with jubilee regime."
Fawaz Jamal comments: "Why sad! We chose tribalism over economic development now let's see our results."
Paul Wanjohi says:"And when money is allocated to move people out of such extreme desperation their leaders steal from them.Two dams which could have changed all this won't be build reason been misappropriation of money."
Muriaikwa Paul notes:"And the same tribe protect their own, they are the course there kids a're drinking dirty water."
Catherine Amani says:"May the leaders never know peace, may the pains experienced by the people flow back to the leaders a million times."
Seif Arap Sindano notes:"We don't require politicians any more ,we need leaders quickly."
Laura Mukhwana says:"Leaders mutaacha ujinga , doesn't need rocket science to fix this."