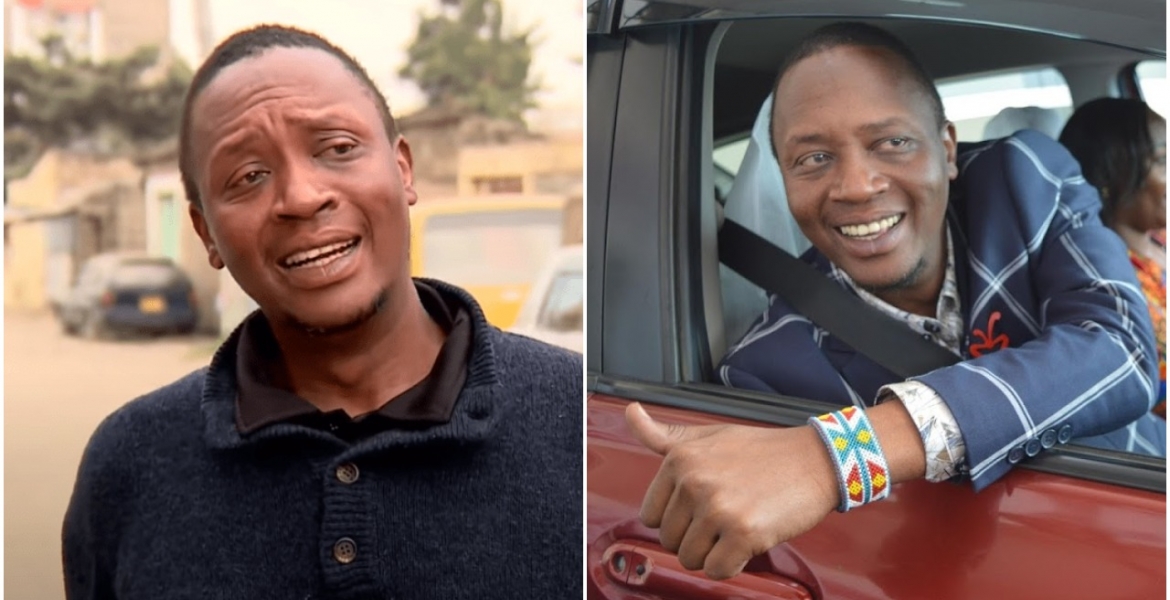 Michael Njogo Gitonga, the man who hit media headlines last year over his striking resemblance to President Kenyatta has accused a real estate company of duping him.
Speaking during a recent interview, Gitonga said the company gifted him a house but later repossessed it after he lost his short-lived fame.
He believes the owners of the unnamed company were only interested in using him to market their services and later dump him.
"That was not really a house, it was just a story (trick) you know, they only want to use you. Would you go for a big lifestyle where people want to use you? They just want to do adverts with you, just taking advantage. So I decided to go back to the hood," said Gitonga.
He thanked Maridady Motors, who gifted him a car, for standing with him until now. The car dealer gave Gitonga a 2013 Nissan Note worth Sh700,000 in September last year.
Nicknamed 'Uhunye' by residents of Nairobi's Umoja estate where he lives, Gitonga rose to fame after his photos went viral online in August last year, with Kenyans noticing his likeness to Uhuru.
In an interview with a local TV station, the father of three said he cannot walk freely outside without people, who mistake him for Uhuru, asking for handouts.
"I cannot walk outside of this estate without people asking me for handouts. It confuses me because I'm confused as to why I look like President Kenyatta; it is very unusual," he said.
"Sometimes, I meet people who tell me that they have not had anything to eat, and being 'Uhunye', I have to give them some money. That name has made me suffer."