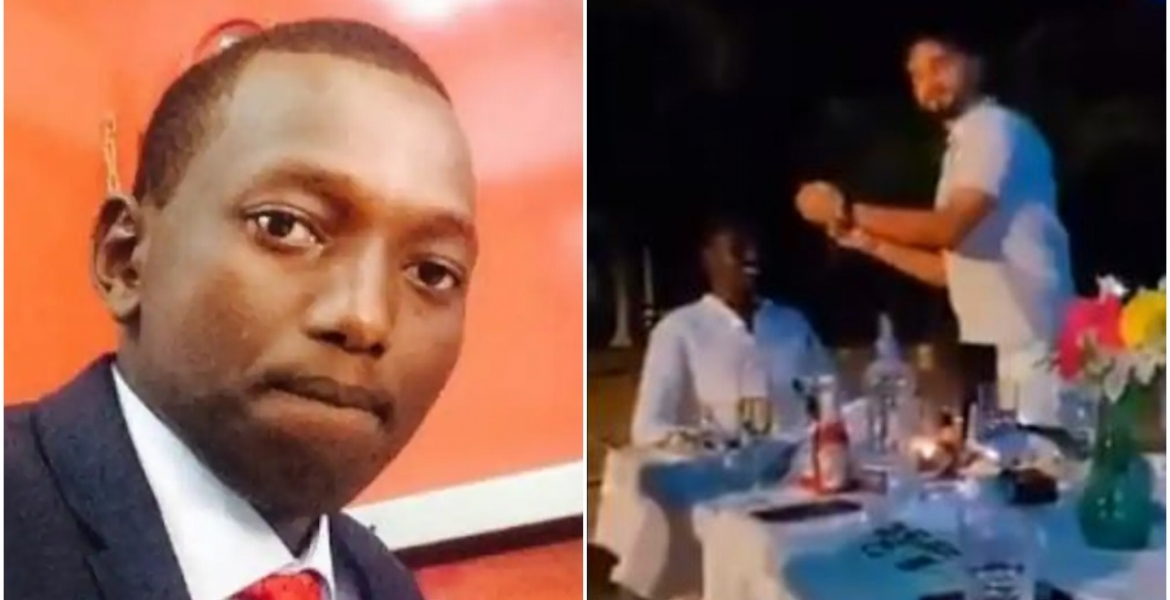 Deputy President William Ruto's son Nick Ruto has brushed off claims that he is gay.
Nick's sexual orientation came into question after a video showing a man of Indian descent putting a necklace around his neck emerged on social media.
A group of people witnessing the man gifting Nick the chain during his birthday party are heard cheering up. 
The video triggered mixed reactions among Kenyans online, with some suggesting that Nick and the man could be in a same-sex relationship.
Responding to the rumors, Nick said the necklace was a birthday present from his friend, adding that it was important for one to build their circles, celebrate, and gift each other during special occasions like birthdays.
"This will help you understand the value of friendship and comprehend that gifting a friend of the same or opposite gender does not amount to sexual/erotic relationship," Nick wrote.
Nick celebrated his 30th birthday on Thursday and held a party at an unknown location.
In 2019, Nick was admitted to the bar as an advocate of the High Court of Kenya.