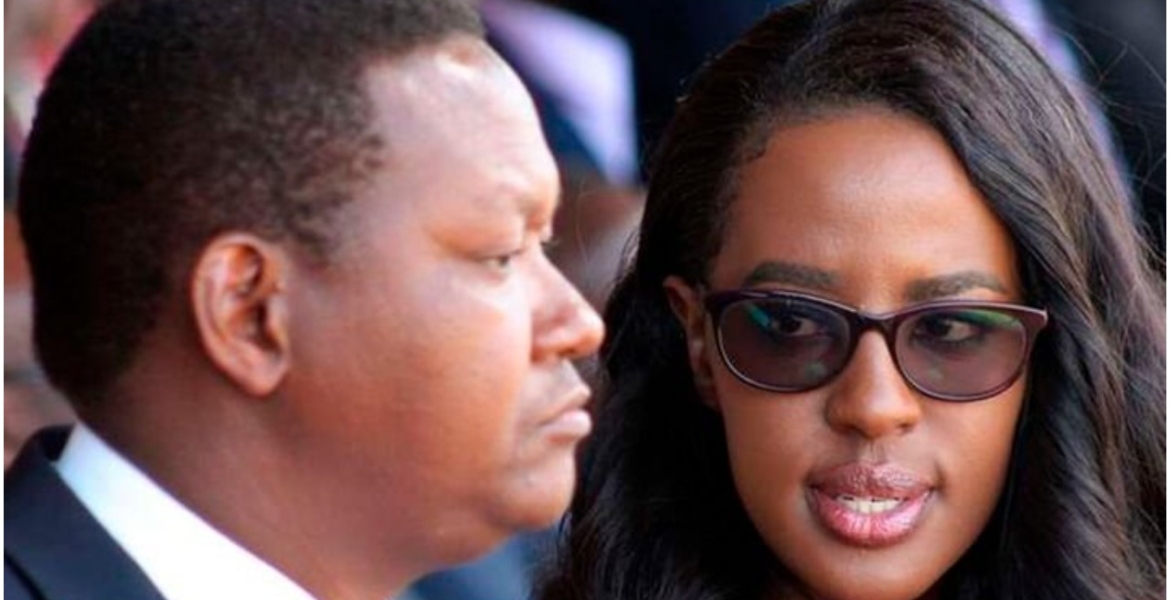 Former Machakos County first lady Lillian Ng'ang'a has opened up about her messy break-up with Governor Alfred Mutua.
Lillian and Mutua announced the end of their relationship in August, having lived together for about 10 years.
In an interview with Saturday Nation, Lillian described Mutua as "a control freak", saying he felt insecure and did not want her to hang out with friends. 
Lillian, who holds a master's in project management, further claims the governor stopped her from pursuing a professional job.
"When I told him that I was going to get a job last year and actually be employed, it made him very angry. He said I was going to embarrass him by working because it will look like he is not supporting me," said Lillian.
"Why do a Masters and then don't apply it? It makes no sense." 
She mentions her decision to take up a job late last year as the main cause of their separation.
"I would be very busy…I think he felt like he was losing his grip on me and that brought serious fights between us."
"I don't want to go into details about the other stuff over the years. People who know him know these things…Those are the main reasons I left Alfred," she added.
Lillian says she met Mutua in March 2011 while working as a cabin crew at Kenya Airways (KQ).
"As a cabin crew, we are supposed to be nice to people. In that process, we exchanged greetings and when he was alighting, he gave me his card. He was to be in Mombasa for three days."
At the time, Mutua was the government spokesperson and was in the middle of a bitter divorce from first wife Josephine Thitu.
The two later met for a dinner at Sarova Stanley, and after his divorce, he started co-habiting with Lillian at her apartment in Lang'ata.
"He would wake up from my small apartment to go to the office of the Spokesperson. He even launched his quest for Machakos governorship in the small apartment," Lillian recounts.
Mutua won the election and the two moved to Kileleshwa. The romance blossomed over the years, and the couple decided to invest together in a hotel. 
Lillian, who previously worked as front office staff and cashier at Safari Park Hotel, claims the A&L Hotel idea was actually hers.
"We started building the hotel in 2019. The construction was financed by a loan from Family Bank with Alfred and I providing our personal guarantees. I am a co-investor and business partner in the venture."
On why she was married to Mutua or not, Lillian said, "I cannot tell you but what I know is he did kúhanda ithígí (introduction) in 2019 and the next step would have been rúracio (dowry ceremony) and then the white wedding."