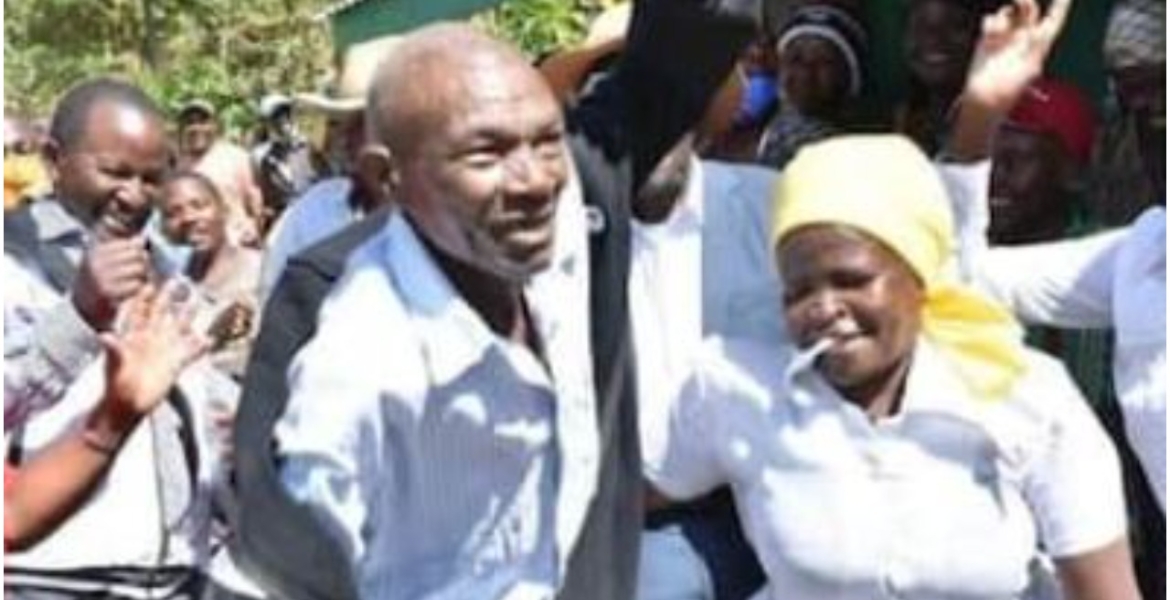 There was song and dance at Kabuku village in Kiharu, Murang'a County after a couple that separated 25 years ago reunited.
Hellen Wambui, who is in her early 50s, walked out of her marriage in 1996 over her husband Charles Murunga's penchant for alcohol. 
Speaking to a local TV channel, Hellen said she feared for the future of her children and decided to walk away and raise them alone.
"At times a woman has to make a choice, however hard, and I had to do what's right for us all," she said as tears flowed down her eyes.
Murunga, who is currently in his late 60s, did not remarry after his wife left and remained single for 25 years, doing farm work in the village.
Hellen returned home last Saturday to reunite with Murunga after villagers invited her to grace a house-opening ceremony for her husband. 
Murunga's new house was built by former Kigumo MP Jamleck Kamau after the previous one was razed down in a fire incident a few weeks ago.
"After the house burned down I was sleeping in a small structure made of carton boxes," said Murunga.
Hellen said her children are now grown-ups in college and secondary school.
"I thank God for this event that has made me return and I'm grateful to Jamleck Kamau. When I left here the children were still young and I feared that they might not receive education," said Hellen.
Kamau, who is eyeing the Murang'a gubernatorial seat in 2022, said he received a plea from the local community to build a new house for the man.
"The couple's story touched me and I had to help because they should be enjoying the fruits of bringing up their children," Kamau said.