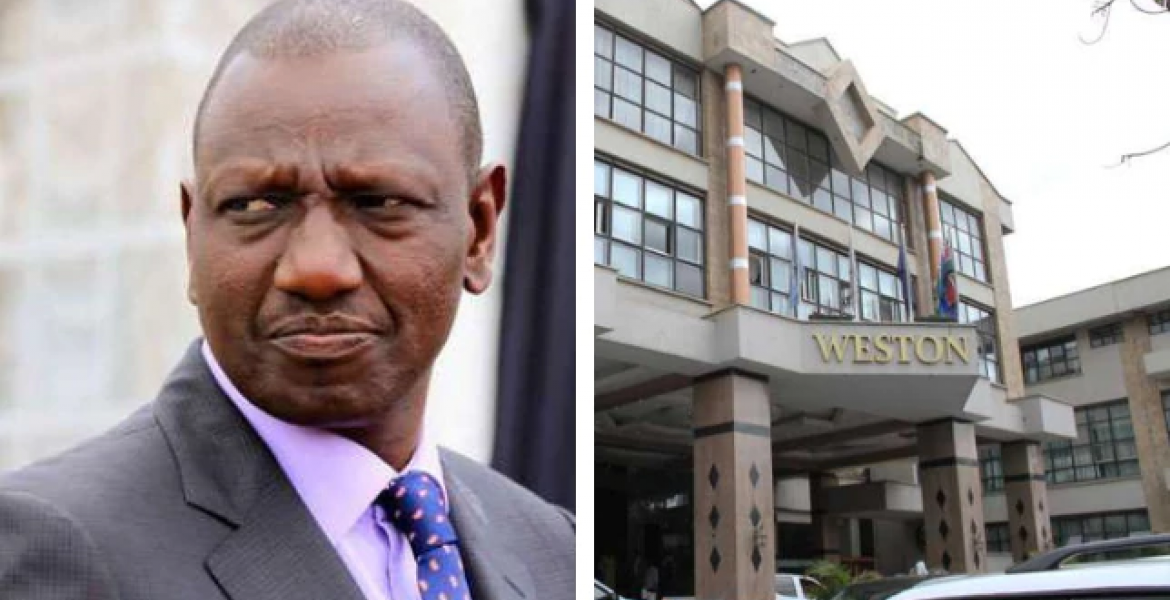 Deputy President William Ruto has linked the push to demolish Weston Hotel to his 2022 presidential bid. 
In fresh documents filed in court through lawyer Ahmednassir Abdullahi, Weston Hotel claims that there is a conspiracy between the Kenya Civil Aviation Authority (KCAA) and some political actors to politicize the matter in a bid to damage DP Ruto politically.
KCAA filed a suit in court seeking to have the title deed issued to Weston revoked, which will lead to the demolition of the four-star hotel located in Lang'ata, Nairobi. 
"It is a cheap attempt on the part of the conspirators to malign and scandalize the Deputy President because it is believed he has certain interest and association with the property," says lawyer Ahmednasir.
"The suit is being prosecuted to damage him politically. It is precisely because of that political scheme that the petitioner (KCAA) had been forced to file this petition instead of filing an appeal from the decision of the 1st respondent (NLC)."
The hotel has pleaded with the court to dismiss KCAA's bid to repossess the land, arguing that the authority erred in filing a fresh suit in court instead of challenging a 2019 decision of the National Lands Commission (NLC).
NLC ordered Weston Hotel to compensate KCAA for the parcel at the current market value after establishing that the land was acquired illegally from its original owner (KCAA).
But Weston insists that it was an innocent buyer and the case by KCAA was filed with ulterior motives since NLC ruled that the title was acquired legally. NLC found that Weston purchased the land from Priority Limited, which obtained the land illegally from the defunct Directorate of Civil Aviation in the early 1990s.